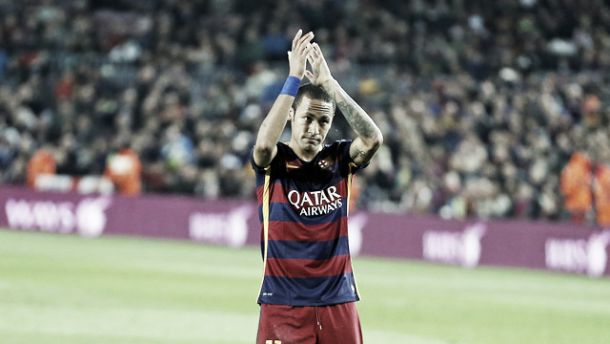 Luis Enrique wil be hoping that his Barcelona side can continue their new found resurgence when they face a tough trip to BATE Borisov on Tuesday night.
Season reignition
Barcelona's season began brightly but two La Liga defeats in the past three to Celta Vigo and Sevilla coupled with the absence of star man Lionel Messi has seen Enrique's side hit aslight bump in the road.
There was some pressure heading into the match with Rayo Vallecano at the weekend but in the absence of Argentine talisman, Neymar stepped up to the plate scoring four and Luis Suarez to give Barca a convincing 5-2 victory and a boost of confidence heading into this tough trip to Belarus.
Enrqiue's defensive concerns
The journey to become the first side to retain the Champions League trophy hasn't exactly been ideal with a 1-1 draw against Roma before just managing to come back against Bayern Leverkusen to edge out a 2-1 victory at the Nou Camp on the last matchday.
It seems however that Enrique's biggest concern is his defence who have conceded in the last eight matches and speaking before the game that seemed to be his priority as hesaid they were going to keep working on their "defence" and went on to say to "win titles" you have to "score more goals" and "give up less" and that is what they are "working on".
BATE danger
Enrique could be in for a tough challenge as BATE have proved so far in the European campaign. They suffered heavily in the opening match as they were humbled 4-1 Leverkusen but managed to pull off a major European shock on home turf as they managed to hold out for a historic 3-2 victory over Roma.
Party atmosphere
It promises to be a lively atmosphere in Borisov arena as Aleksandr Yermakovich's side celebrated their 10th consecutive Belarusian title at the weekend thanks to a 2-0 victory Vitebsk which will see them compete for a place in Europe's elite competition next season.
The thought of the Catalans will bring back bad memories for BATE fans as they came up against them in the group stages of 2011-12 competiton with Bara putting nine past them across the two matches. Yermaovich has insisted that the side have learned from then saying in light of that "negative experience" they have decided to keep "tactical preparations" to a "minimum".
Team News
One big boost for Enrique could be the return of Thomas Vermaelen, the Belgian will be assessed before the game after a calf injury picked up in the match against Atletico Madrid and was not risked at the weekend despite making a return to training.
Messi, Rafinha and Andre Iniesta all remain missing from the side with knee and hamstring injuries respectively.
Yermakovich confirmed that former Barcelona winger Aleksandr Hleb will miss the game due to a knee injury, while Vitali Rodionov (knee), Maksim Zhavnerchik (foot) and Kaspars Dubra (hip) are also ruled out.