FC Barcelona hosts Real Madrid in the 172nd edition of La Liga's most important rivalry and the biggest football match in the world in El Clasico. Still, tomorrow evening at the Camp Nou could be a different affair for both these teams given the positions they are in the league and the campaigns that they've been having since the last time they met each other back on November 21st. Here is the story of both teams.
FC Barcelona: looking to make more history
Barcelona could be eight weeks away from a treble winning season for the second straight year and they are in a good position to do it. With eight games remaining, Barca are nine points ahead of second placed Atletico Madrid, and 10 clear of their El Clasico rivals, who is occupy third place in the La Liga table. They are also on a stunning run of 39 games unbeaten in all competitions.
Barca are also in the UEFA Champions League quarter-finals, in which they will host their first leg on Tuesday against Atletico, and in Copa del Rey final against Sevilla that will take place in May. Nevertheless, manager Luis Enrique is still reassuring everyone that this match is hard yet pivotal at the same time.
''It would be a giant step forward," he said. The difference in points is not important as these are two of the best squads in the world, stated the Spaniard. A win for Barcelona would see them go 12 points clear of their rivals and inch ever closer to a 24th league title.
The trials and tribulations of the 90 minutes will be pivotal on how well Lionel Messi, Luis Suarez and Neymar perform following their return from international duty as they have scored an incredible 69 goals, combined, in the league so far this season. The Argentine and five time Ballon D'Or winner will be looking to score 500th career goal on Saturday evening.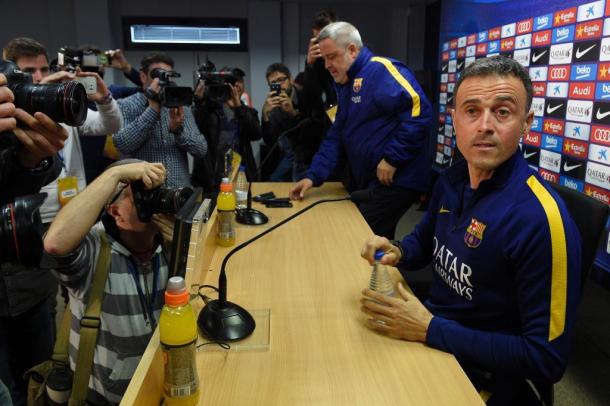 Real Madrid: Revenge on the plate
The 4-0 loss at the Estadio Santiago Bernabeu proved big for Los Merengues as they did not see a scoreline like that ever since the 3-0 loss at home in 2005. Still, this season has proven to be tough for the ten-time European champions.
A spell of two managers and some reported drama might be the deal off the pitch, but on it Real Madrid have looked a former shell of themselves this season. Many have wondered if this El Clasico is as important as ones in the past, especially since the gap is as big as it was in the 2012-13 season when Barcelona won the league with a 15-point gap.
However, it's clear that Zinedine Zidane has shrugged off the rivalry he had with opposite number Luis Enrique and firmly believes this match would be good enough to change the record in the league. "Tonight I will sleep peacefully," the Frenchman said.
In the last 10 years, eight managers took charge of Real Madrid compared to the five in the same time span in Catalonia. ''I will enjoy tomorrow, my first Barcelona vs Madrid as a coach. I want to enjoy it," he said with great emphasis. Although history will say different.
The last five Blancos managers have lost their first Clasico in charge -- including November's 4-0 with Rafael Benitez on the bench and the 5-0 at the Camp Nou in November 2010 during Jose Mourinho's first El Clasico as boss of Real Madrid. If anything is proven on the pitch, records could be broken and Real Madrid could win their first match at Camp Nou since April 2012, the season they last won La Liga.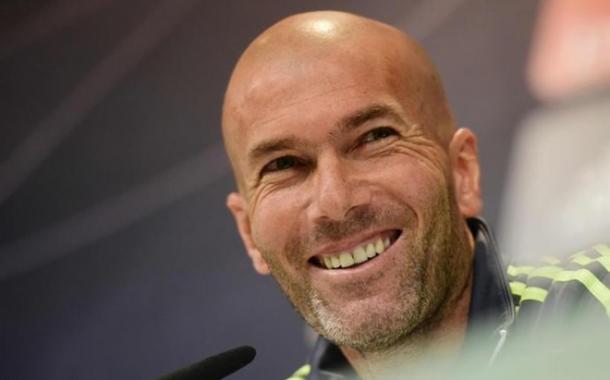 Team news
Real Madrid will be without Raphael Varane following an injury, while Toni Kroos and Sergio Ramos are doubtful. In the case of the captain, Ramos has participated in the last few Madrid training sessions with Zidane and is set to lead the backline against Barcelona.
Meanwhile, following the return of players from the international break, there no injuries to report for the defending league champions.
FC Barcelona predicted XI: Bravo, Alves, Pique, Mascherano, Alba; Busquets, Rakitic, Iniesta; Messi, Suarez, Neymar.
Real Madrid predicted XI: Keylor Navas, Danilo, Ramos, Pepe, Marcelo; Casemiro, Kroos, Modric; Bale, Ronaldo, Benzema.