Juventus striker Alvaro Morata has said that he is keen on a return to former club Real Madrid but failed to rule out a move to the Premier League.
Returning to his homeland
Morata has proven to be a revelation since his move to Turin and had stellar season last year under the watch of Massimiliano Allegri scoring 12 goals and assisting nine in his 47 appearances which included an extra-time winner in the 1-0 win over AC Milan to secure the Coppa Italia and the clubs second consecutive domestic double.
However it has been rumoured that his former club are considering exercising their buy-back clause that they placed in the contract when they initially sold Morata to the Italian and he refused to commit his future to Juventus after securing the Coppa Italia.
There have also been rumours that the Spaniard is making a move to the Premier League with Arsenal reportedly interested and admitted that he would like to resolve his future before Spain start their Euro 2016 campaign on June 13.
Morata told AS that he is hopeful that "everything will be resolved" before their opening game as it is "uncomfortable" to help your country while trying secure a move and said that it was his "wish" to "succeed in Madrid" at a club with "great players" and his wish is to "play" and "feel important."
He continued saying that there have been "some offers" from the Premier League as his "characteristics" would make England a "great destination" and feel it would make him more of a "complete player" and that at 23 he wants to "progress" and "learn from the best."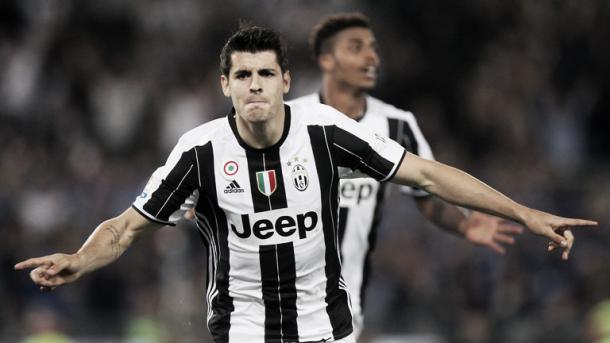 Coming back a better player
Morata has established himself as one of the hottest young strikers on the continent and believes that if he were to return to the Santiago Bernabeu he would be going back a much more improved player than when he left.
Morata said he has "won everything you can" in Italy and has "grown as a player and a person" and believes that he is a "different player" than he was at Real Madrid.