Real Sociedad goalkeeper Geronimo Rulli has said that Premier League club Manchester City, are close to completing a move for him.
Complicated situation
​The Argentine goalkeeper has impressed in Spain after spending the last two seasons out on loan at La Liga side Real Sociedad before they bought him outright this summer.
However, he could be on his way out immediately.
It is no secret that Pep Guardiola is looking for a 'keeper for his City revolution, and the 24-year-old, who is currently training with Argentina ahead of Olympics, said that the deal could get difficult.
The third-party owned player admitted to InfoPincha: "Manchester City have shown interest in me again." However, he says his "agents are looking after this," adding: "I just try and focus on the Olympics.
He continued, saying that his future will be "whatever God wants" that his "wish" for now is "to play in the Olympics and then we'll see what happens."
Guardiola has also been rumoured to have talked to the keeper, but Rullio concluded: "These are private things you do not talk about," again stating that his focus is the Olympics.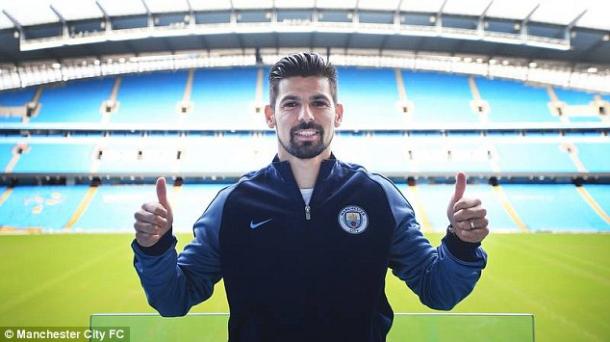 Joining the ranks
​City have already brought from the Spanish top-flight this summer, having completed the signing of striker Nolito.
The Spaniard signed a four-year deal at the Etihad, having already worked with Guardiola at Barcelona B, and he shared his delight to reunite with his former coach.
He told the club's official website: "I'll try to bring as much as I possibly can," adding that he will "do everything that the manager asks of [him], try [his] absolute best" and also do what he can to "repeat the form [he has] shown throughout [his] career at various clubs."
Nolito concluded: "I think that Pep Guardiola is one of the best managers in the world." He recognises that the Spaniard "knows a lot about the game" and is confident that not only will he help the striker "progress as a player," but that he will get the "best" out of him at the Etihad too.