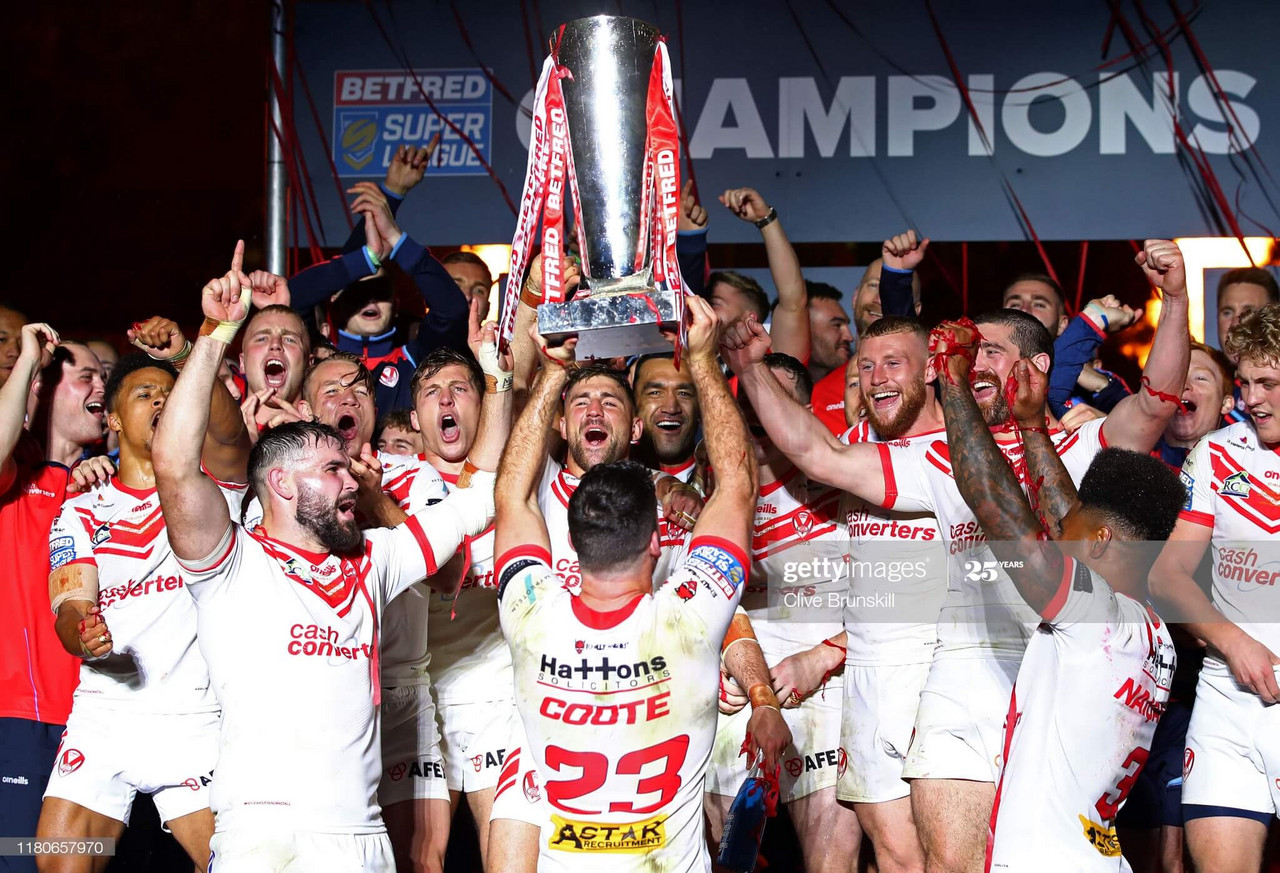 The UK Government have announced that the Rugby Football League (RFL) will receive a £16 million emergency loan to help safeguard the immediate future of the sport for the communities that it serves.
The funding comes ahead of England's hosting of the 2021 Rugby League World Cup next year, where the men's women's and wheelchair games will come together for the first time.
Throughout the COVID-19 crisis, many Rugby League clubs have made use of their well-established charitable programmes to help support their communities. For example, Hull FC and Cheshire's West Bank Bears have delivered food parcels to elderly people who are self-isolating, while players from Widnes Vikings and Warrington Wolves have been calling supporters to check in on their wellbeing.
All clubs in the top three divisions of Rugby League who are based in England will be eligible to apply for this funding, which will be administered by the RFL.
'The beating heart of their towns and cities'
Speaking in a press release on the gov.uk website, Oliver Dowden - Secretary of State for Digital, Culture, Media and Sport said:
"This is a massive shot in the arm to secure the survival of Rugby League.
We recognise that many RFL clubs operate on very tight financial margins. Without their ability to stage matches with spectators and despite the Government's extensive economic package, the professional game has come very close to collapsing.
"From my first sports visit as Secretary of State to Leigh Centurions, I could see how important these clubs are to the communities they serve. They are the beating heart of their towns and cities, and their impact goes far beyond what happens on the pitch.
Sports across the board are facing unprecedented pressures, and we are supporting them through wider Government measures. In this case, we are intervening as an exception, not to save an individual business or organisation, but to protect an entire sport, the community it supports, the World Cup held here next year and its legacy for generations to come."
'Rugby League is a sport that unites communities'
Reacting to the news of the government's funding, Chief Executive of Rugby League World Cup 2021, Jon Dutton, commented:
"We very much welcome the emergency support that Government has given to rugby league in England at this time of significant challenge.
"The funding is undoubtedly recognition of the importance of the sport and next year's Rugby League World Cup. Rugby League is a sport that unites communities, brings people together and has a demonstrable social impact particularly in the North of England where we will stage 85% of the tournament's games.
"We've worked on this project for five years and have already achieved a great deal. RLWC2021 will be a breakthrough moment for the sport with the men's, women's and wheelchair tournaments being staged together for the first time.
"Our legacy programme has already provided much-needed support to local communities not least through the CreatedBy capital grants and that work is not finished.
"This provision from the Government shows what rugby league means to our communities, which only adds to our motivation to make RLWC2021 the biggest, best and most inclusive celebration of rugby league on a global stage."