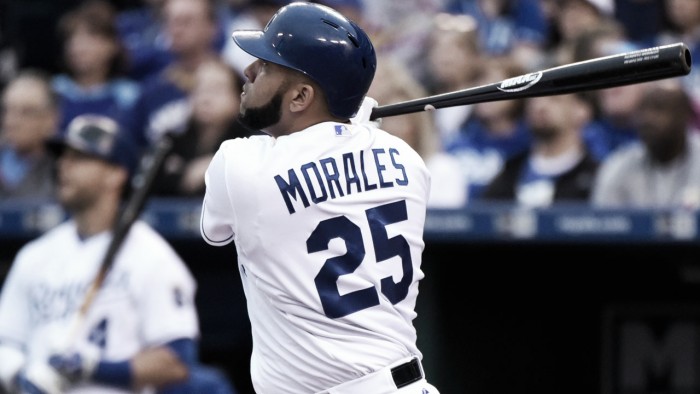 Fresh off a disappointing performance in the 2016 ALCS, which resulted in a 5-game defeat to the Cleveland Indians, the Toronto Blue Jays are making more moves, as they search for the right pieces to take them all the way. The Jays took their first steps in that direction on Friday afternoon, celebrating Veteran's Day with a pair of free-agent signings.
First, they tested the international market, inking Lourdes Gurriel Jr. to a 7-year, $22 million deal. Afterwards, the Jays signed designated hitter Kendry Morales to a 3-year, $33 million deal. Gurriel may or may not play with Toronto this season, but Morales will almost certainly make an impact, and one has to wonder how his signing will affect the future of Edwin Encarnacion.
Gurriel signing provides Blue Jays with future star
Coming at an affordable price, Gurriel was a steal off of the free agent market for Toronto. Just 23 years old, Gurriel has played both the infield and outfield in Cuba, providing decent power, a flashy glove, and above-average base-running. Playing for the Havana Industrials, Gurriel hit .321 over 43 games, popping 8 home runs, 32 RBI, and a .924 OPS. Gurriel has a baseball background as well; his older brother, whom he defected with, signed a contract with the Houston Astros earlier this year.
His oldest brother played 2 decades of professional baseball in Cuba, as did his father and uncle. Scouts say Gurriel will likely need time in the minors, as he is still honing his overall offensive approach. However, under Toronto control for seven years at an affordable price, Gurriel could become a star for the Jays.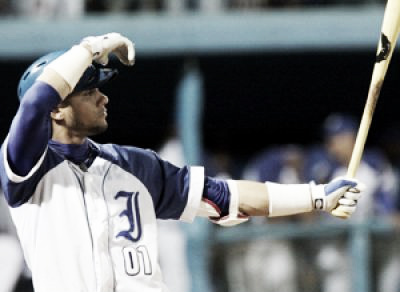 Jays sign Morales; sending a message to Encarnacion?
With their two biggest bats in Jose Bautista and Edwin Encarnacion set to test free agency this winter, the Blue Jays wanted to make sure they had a big bat for the middle of their lineup before considering resigning either of their sluggers. Morales came with an affordable price tag, especially for a slugger coming off of a 30-home run season.
A career .273 hitter and 10-year veteran, Morales has played with four teams before the Blue Jays, including the last two with the Kansas City Royals, where he was a part of their 2015 World Series run. The Jays are hoping that Morales will be another big bat that can fuel a deep playoff run in 2017.
While the signing of Morales was big news on Friday, even bigger news was how Toronto's signing of the big DH would affect their pursuit of Encarnacion in free agency. Encarnacion's agent has said that Toronto is the slugger's top destination, but other teams have entered the mix, including the Astros, Texas Rangers, and Boston Red Sox. His agent also said that Toronto's first offer was "not close to where we want it."
Shortly after those comments, Toronto went out and got a designated hitter at a deal nearly 100 million dollars shy of Encarnacion's asking price. Unless they plan on keeping Encarnacion as exclusively a first baseman, the signing of Morales may have very well been the ticket to Encarnacion's exit from Canada.