 In their first road game of the season against a familiar foe, the Blue Jays' offence came up strong early in support of an excellent outing for right-hander Marco Estrada before holding off a late charge from the Rangers to win the first of a three-game series at Globe Life Park in Arlington, Texas.
Solarte, Martin Highlight Blue Jays' Eight-Run Outburst
After a 35-minute rain delay, the Blue Jays would open the scoring in the top of the third as they would make the most of a second bases-loaded opportunity after leaving the bases juiced in the first.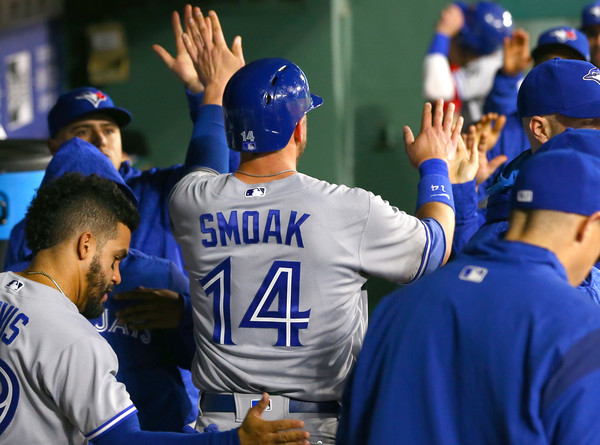 Russell Martin would get things going with a one-out single down the middle which was only supposed to score Josh Donaldson, but a fielding error from centre fielder Drew Robinson would allow Justin Smoak to run home from third and Yangervis Solarte to advance to third. With runners on the corners, Kendrys Morales would hit a sacrifice fly to plate Solarte, thus making it 3-0 heading into the bottom of the third.
With Estrada looking as dominant as ever, Toronto would double their lead in the following as more timely hits from Donaldson and Martin and a sacrifice fly from Smoak would make it 6-0 for the visitors.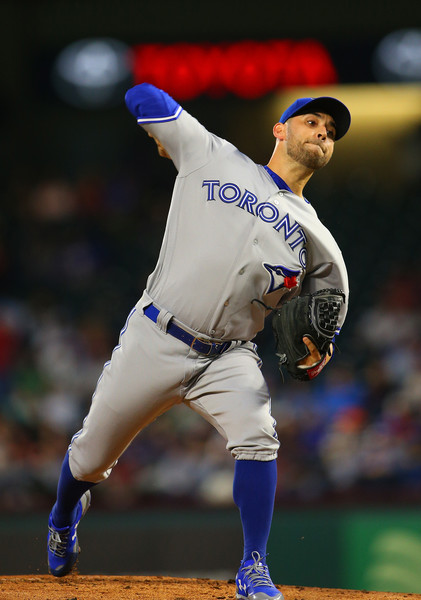 Two innings later, the Jays would continue to pad their lead, showing just why their offence has always been regarded as one of the most dangerous in baseball. With two outs, Solarte and Martin continued their dominant night at the plate, going yard back-to-back off right-hander Jesse Chavez to extend Toronto's lead to 8-0.
Rangers Rally Late, but Blue Jays Hold On
After a pretty discouraging night at the plate for Texas, who was getting burned time and again by Estrada's changeup, things began to look for the Rangers in the bottom of the sixth as Shin Soo-Choo hit his third home run in as many days to get the late rally started.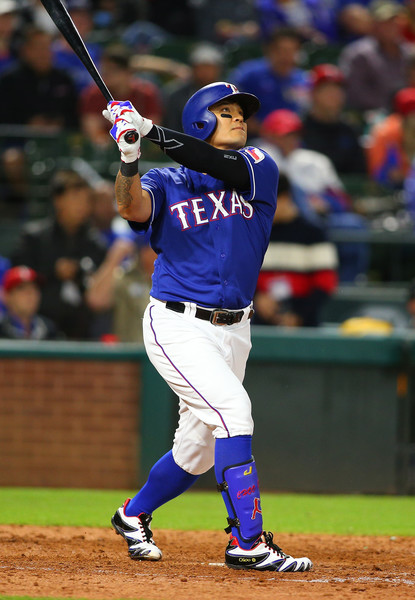 A frame later, the Rangers would put forth an impressive four-run inning, burning the Blue Jays bullpen with a pair of RBI singles and doubles to pull within three runs of a once-inconceivable tie.
However, double plays quickly doused any hopes of completing the comeback for the Rangers as some nifty pitching from relievers Ryan Tepera and Roberto Osuna sealed another strong win for Toronto—and secured Osuna his third save of the year.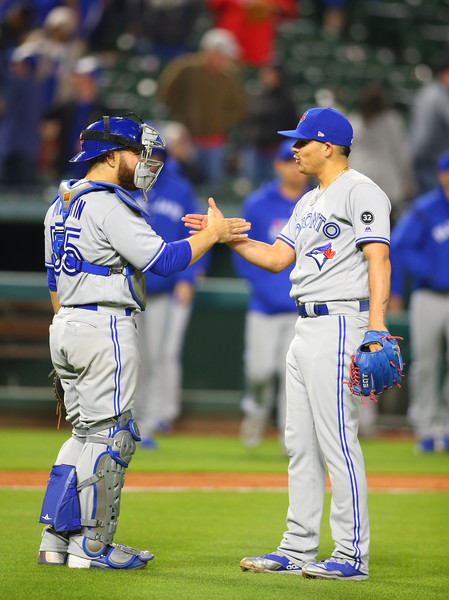 Estrada Impressive in First Win of 2018
Estrada earned his first win of the season in rather impressive fashion, allowing just one run on five hits and recording seven strikeouts in a 105-pitch stint. With his signature fastball-changeup combination working so well all night, he threw just three curveballs in six full innings of work, inducing eight swinging strikes on 68 fastballs and seven on 34 nasty changeups.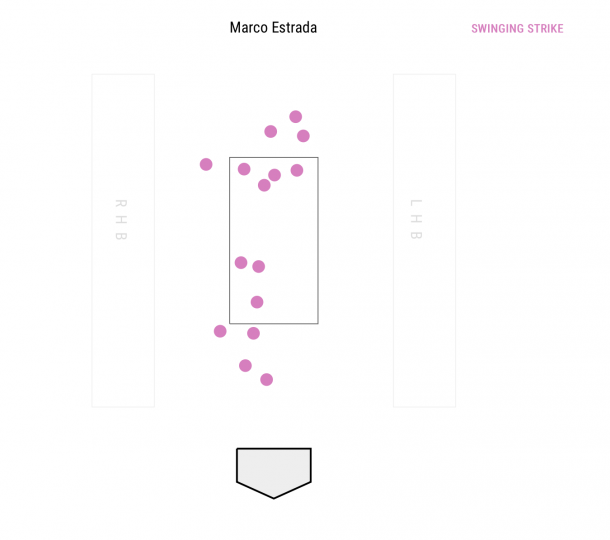 "Marco did a great job," Martin said. "The bullpen was a little shaky tonight, but we hung in there and got a win."
Rangers starter Matt Moore (0-2, 11.05 ERA) was handed the loss after surrendering five earned runs (a total of six) on five hits in 3⅓ innings. He recorded just one strikeout and allowed four walks and finished his evening at just 71 pitches.
The series continues Saturday night at Arlington Park as Toronto will send right-hander Marcus Stroman to the mound to oppose left-hander Mike Minor of the Rangers.