 In one of his most dominant starts since his breakout 2016 season, Blue Jays starter Aaron Sanchez came close to making history Tuesday night at Camden Yards, coming within six outs of recording the first no-hitter of his career, and just the second in franchise history.
But, in the end, Sanchez would have to settle for seven strong innings of no-hit ball as three consecutive hits from the Orioles ended his quest for a historic night on the mound, and even put Toronto in danger of losing it all, but a timely ninth-inning jack from veteran Curtis Granderson earned Sanchez the win in the Blue Jays' 2-1 victory over their division rivals.
Smoak Capitalizes On Orioles Error to Draw First Blood for Toronto
After seven innings of no-run ball, with Toronto having their fair share of opportunities to get on the board early, it was the more aggressive of the two teams at the plate that would make the first move in a nightmarish top-of-the-eighth for the Orioles.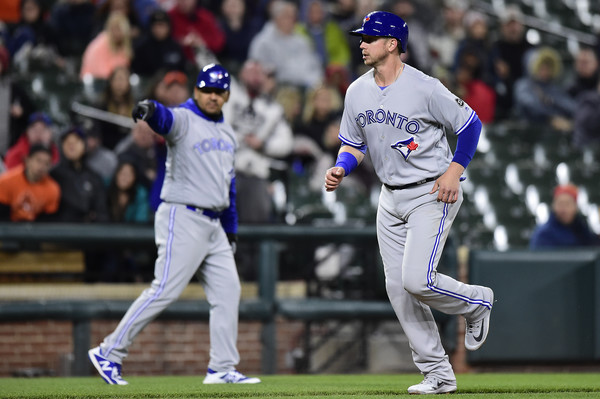 The late charge from Toronto would start after reliever Miguel Castro, who replaced starter Andrew Cashner, gave up a one-out walk to Justin Smoak. From there, second baseman Yangervis Solarte hit a single to right field which moved Smoak up to third, but a throwing error by right fielder Anthony Santander, which saw the baseball go into one of the dugouts and allowed Smoak to easily score the first run of the game.
O's Break Up Sanchez's No-No Quest in Eighth-Inning Rally
In desperate need of a hit going down their last six outs, the Orioles were stunning able to swing together three in a row, breaking up the rhythm that Sanchez had fallen into of keeping batters off balance with his changeup, which left batters bewildered, to complement his fastball, which left batters swinging.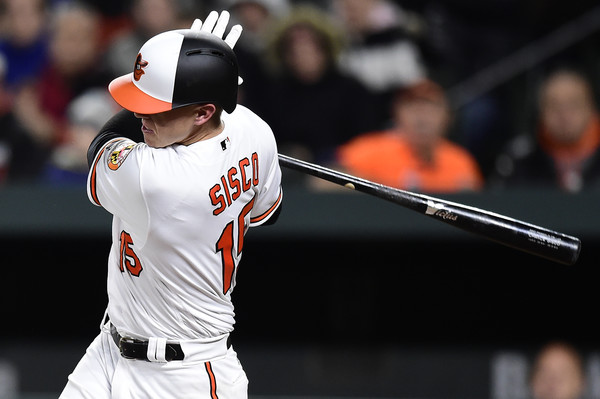 Tim Beckham started the inning with a sharp grounder through the legs of third baseman Josh Donaldson, that was controversially ruled a double, before advancing to third on a Santander single. A few moments later, Chance Sisco would tie the game with an RBI double that plated Beckham and would bring up the red-hot Troy Mancini with no outs.
In danger of letting the game slip right through his fingers in a matter of minutes, Sanchez came up with the goods once more, getting Trey Mancini to hit a weak fly ball to shallow centre before later getting Jonathan Schoop to ground into an inning-ending double play with the bases loaded to keep the game tied at 1.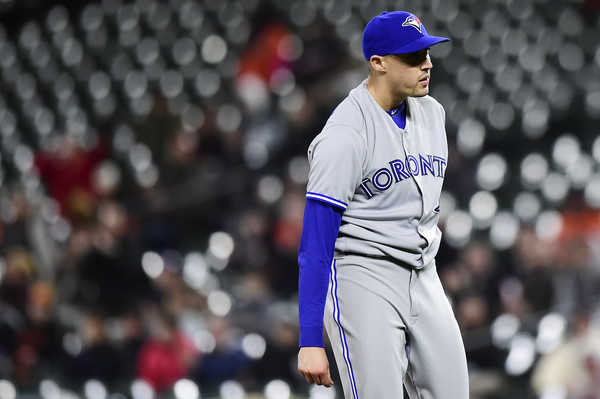 Granderson Crushes Solo Shot, Osuna Secures Historic 100th Save in Tight Ninth Inning
Sanchez's clever pitching bought the Blue Jays just enough time to come up with another plan at the plate, and this time it was veteran Curtis Granderson who would hit the go-ahead home run with two outs to put Toronto back on top—his first long ball of the regular season as a Blue Jay.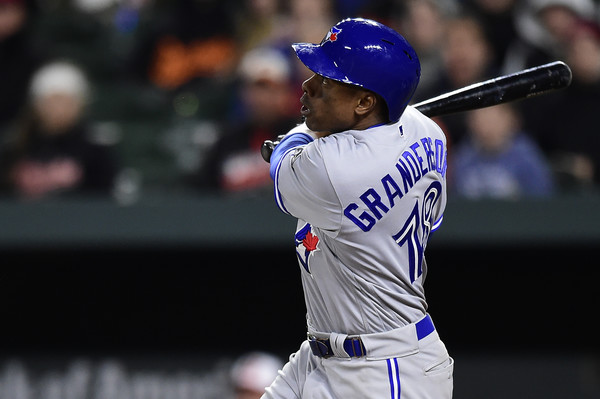 That clutch hit would soon open the door for closer Roberto Osuna to make a little bit of history of his own as the 23-year-old was looking for his 100th career save, which would make him the youngest closer in Major League history to ever reach the century mark. If there was any pressure, the young closer didn't let it show as he breezed through the ninth, retiring the side to clinch the newest milestone in his young career, aged 23 years and 62 days old.
"I'm really happy with this," Osuna said. "I've been working hard to win games and to do something like this is really special. I feel proud of myself, and all the hard work."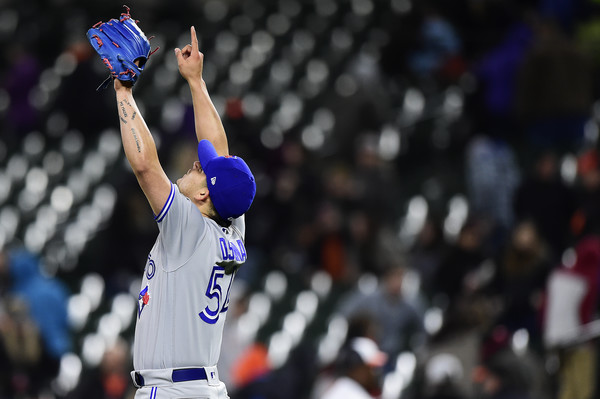 Sanchez's Dominance On the Mound: A Sign of Things to Come in 2018?
While Osuna might have been the one who was able to add his name to the history books on Tuesday evening, it was also thanks in no small part to a stunning performance from Aaron Sanchez, who showed shades of his 2016 form that saw him go 15-2 and record the lowest ERA in the American League.
"He was unbelievable," said Osuna. "I was hoping for him to get the no-no, but this is baseball. I think he was great."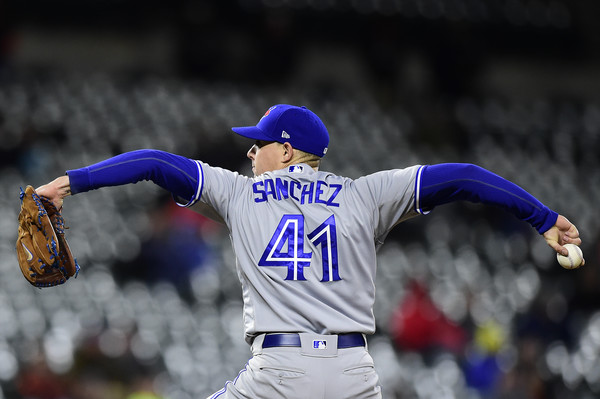 The right-hander needed just 98 pitches to get through eight innings, recording four strikeouts and allowing just a run on three hits along the way--all of which obviously coming from that dramatic eighth inning. The 25-year-old relied not only on his signature fastball but also mixed in his changeup remarkably well, a pitch he went to a remarkable 42 times, which will remain a big weapon and "big equalizer" for Sanchez going forward, according to Blue Jays manager John Gibbons.
Toronto will look to complete the sweep Wednesday over their division rivals when they send Marco Estrada to the mound to face Baltimore's Kevin Gausman.