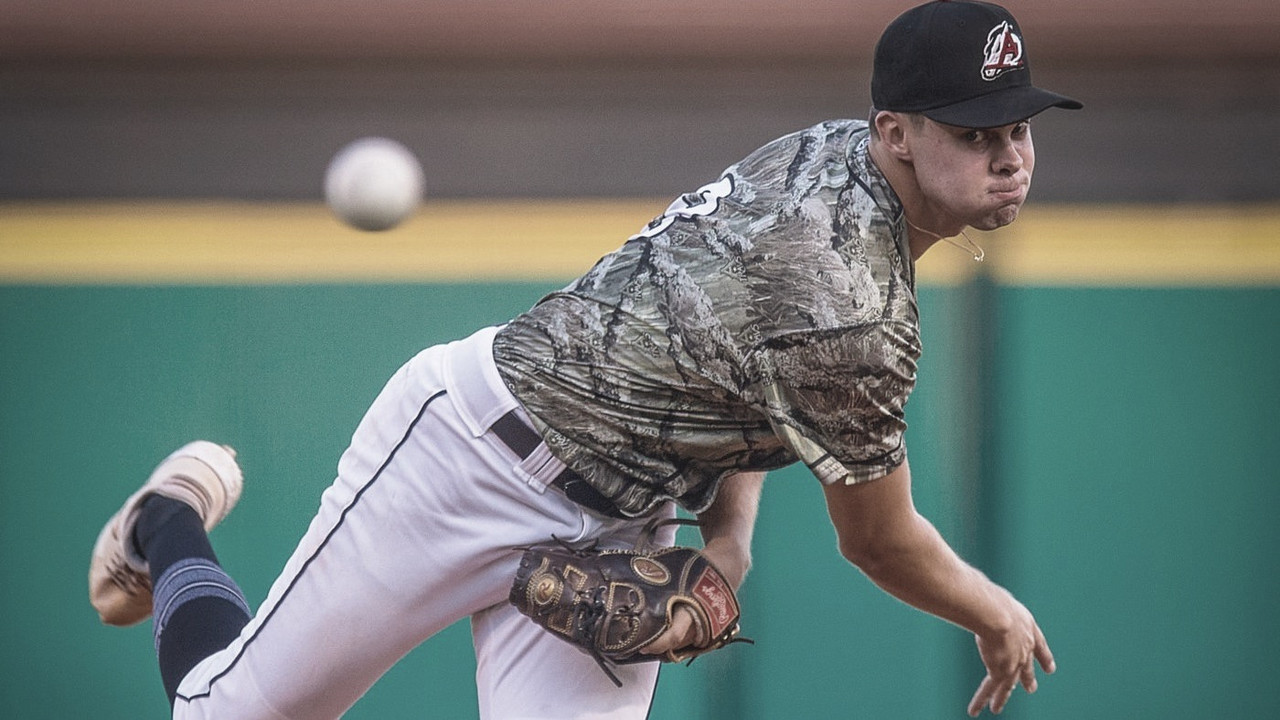 Niagara University may be considered a small NCAA Division I school, but they have done a great job in recent years developing athletes to play professionally after college.
One of those student-athletes is Matt Brash, who just became the first former Niagara player since 1953 to be called up to the major leagues.
🚨He's headed to the big leagues, folks! A HUGE congratulations to Matt Brash, who has been called up by the @Mariners! He is the first NU player since the 1950's to be on an MLB roster!#EAGLES pic.twitter.com/aRDEhpWRmu

— Niagara Baseball (@NiagaraBASE) September 28, 2021
The 23 year-old RHP is the 17th Niagara player to reach the majors.
Background
Brash, who was promoted from Double A to the Big Leagues in the span of a week, was traded to the Seattle Mariners from San Diego last year.
He was drafted by the Padres in the fourth-round of the 2019 MLB Draft out of Niagara.
In his last season at Western New York, Brash set the school and MAAC single-season strikeouts record that season with 121 and his 2.43 ERA ranked second in school history.
He also was the 2019 Metro Atlantic Athletic Conference pitcher of the year.
Deserved
The Kingston, Ontario native had this promotion coming for a long time. His promotion was fully deserved, considering he was also named Jamie Moyer Minor League Pitcher of the Year.
Not only is Brash rated the Mariners 10th overall prospect by MLB Pipeline, but he is also rated the team's 9th prospect by Baseball America in their end of the season rankings.
All hands on deck. #SeaUsRise pic.twitter.com/8RPeJmPYHb

— Seattle Mariners (@Mariners) September 28, 2021
Brash's college coach, Rob McCoy traveled all the way from New York to the Washington State to see his former player suit up for the Mariners for the first time.
''Like I said to him when we recruited him, this isn't a 4 year relationship. It's a lifetime deal,'' Coach McCoy wrote on twitter. ''Congrats Matty.''
Unfortunately I didn't get to see him make his MLB debut, but more importantly I got to see him and his family. Like I said to him when we recruited him, this isn't a 4 year relationship. It's a lifetime deal. Congrats Matty. I'll be tuning in again tomorrow. #EAGLES 🦅 pic.twitter.com/4QbHu0GFwO

— Rob McCoy (@CoachRobMcCoy) September 29, 2021