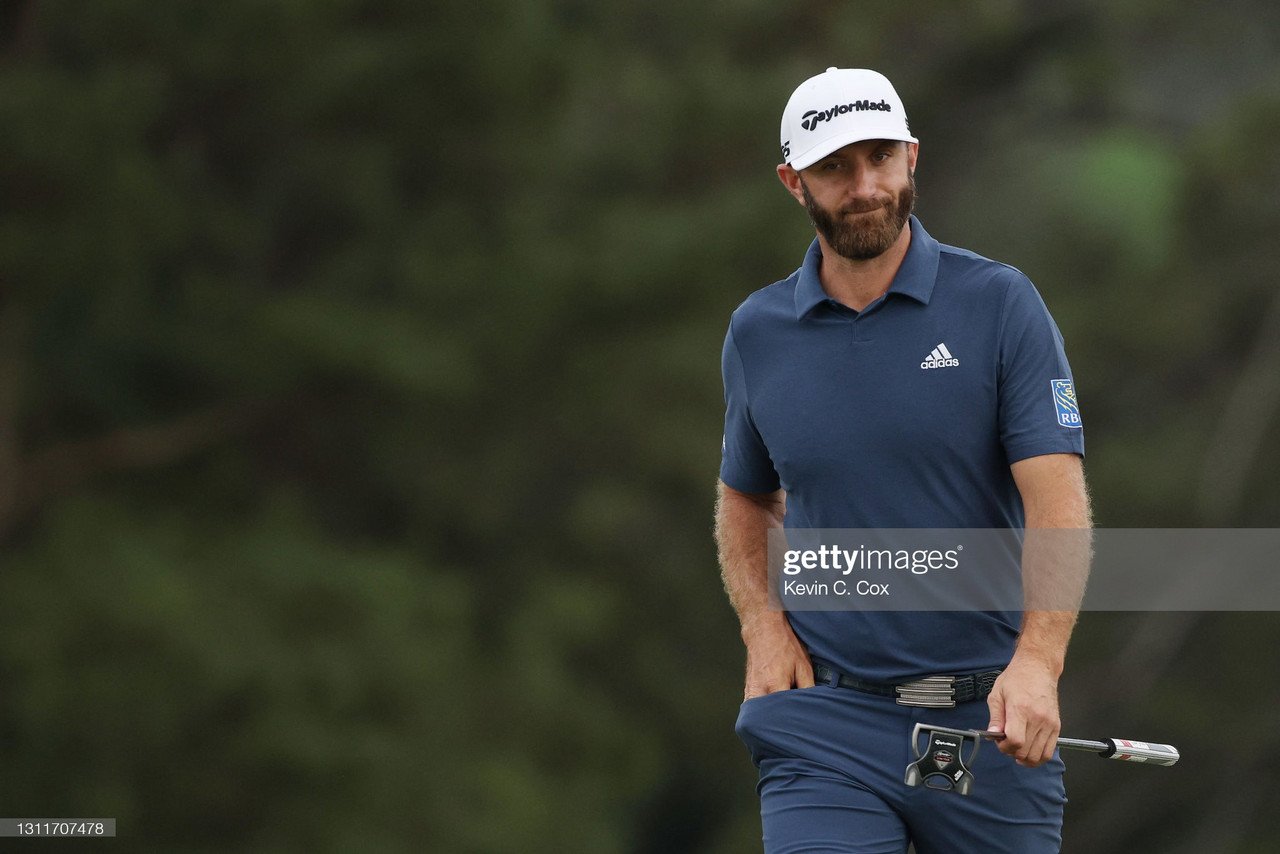 Dustin Johnson didn't play the 2021 Masters Tournament anywhere near as well as he would have liked, but he is looking forward to playing at Harbour Town this week in South Carolina.
The 2020 Masters champion failed to make the cut at Augusta last week and explained what area of his game went wrong.
"I enjoyed being their champions for five months" - Johnson
"Obviously last week I really struggled with the putting, so I'm putting in a lot of work this week on it.
"I mean, probably the worst I've putted in a long time last week. But it's better, feels better, a lot more comfortable. Feel like I'm hitting putts on my line, and yeah, I put in some work, but that was kind of the big issue last week.
"Other than that, yeah, I feel like the game is in pretty good form," Johnson said.
He continued to express his thoughts on the tournament and praised Hideki Matsuyama's weekend.
"I mean, I would have liked to have kept it [the green jacket], but yeah, I've got one, so it still felt good.
"And obviously very happy for Hideki. He played great. I think it's great for golf. It's great for him."
Johnson loves the RBC Heritage Tournament
"Yeah, I love playing this event. I think it's a great golf course. It's always in good season, and it's a tough course, too, so you know you don't have to shoot real low, which I like.
"I feel like the last few years I've played it pretty well. So yeah, somewhere I look forward to. Got a lot of support here from South Carolina, and yeah, it's just a fun event. It's kind of a great week after Augusta," Johnson said.
At last year's tournament he finished T17 after scoring a total -15. Unfortunately for Johnson, Webb Simpson came out on top totaling -22.