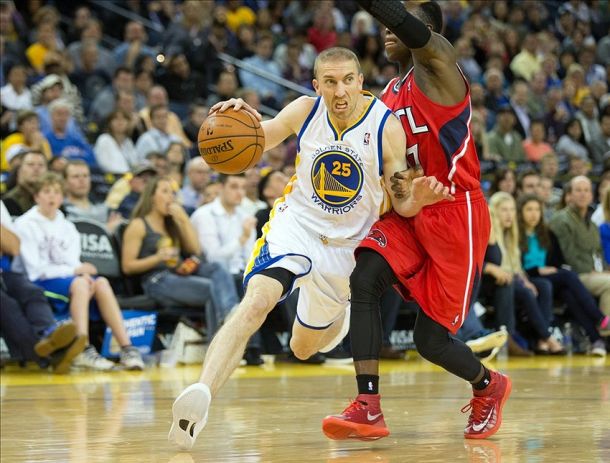 Steve Blake has agreed on a two-year, $4.2 million deal with the Portland Trailblazers, reports Adrian Wojnarowski of Yahoo! Sports. Blake's contract includes a player option for the second year.
Steve Blake is well traveled, and this will be his third run with the Blazers. The 11-year veteran has played for seven different teams. He played last for the Golden State Warriors after being dealt by the Los Angeles Lakers before the trade deadline last season.
This move has huge implications on Mo Williams. The Blazers have wanted Williams to return, but it looks like they will replace him with Blake.
Blake, 34, averaged 4.4 points and 3.6 assists in 28 games with the Warriors. He saw limited minutes in Golden State. Blake thrives when given more minutes, just like he did in L.A. where he averaged 9.5 points and 7.6 assists on 33 minutes per game.
A young team like the Blazers could truly use Blake's veteran leadership. Portland's biggest weakness last season was its bench production, but the additions of Steve Blake and recently signed Chris Kaman should help.