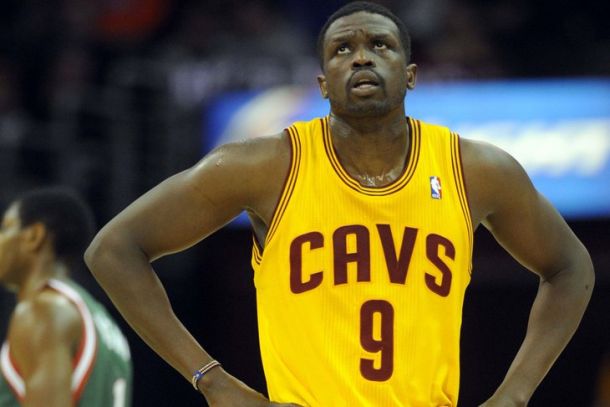 After losing LeBron James to the Cleveland Cavaliers on Friday, the Miami Heat were looking for a replacement. Before finding a replacement, the Heat locked up Chris Bosh for five years to build around him. Now, they have reached an agreement with Luol Deng on a two-year, $20 million deal, according to Adrian Wojnarowski of Yahoo! Sports. The second year of Deng's contract contains a player option.
The Dallas Mavericks were also in play for Luol Deng, but they were waiting on the Houston Rockets to see if they would match Chandler Parsons' offer. Deng may have received a larger pay from the Mavericks if he waited.
Deng was traded by the Chicago Bulls last season because he reportedly wanted more than Chicago's offer of $10 million per year. He spent the second half of last season with the Cavaliers where he averaged 14.3 points and 5.1 rebounds.
Luol Deng is nowhere near LeBron James talent wise, but he was the best small forward remaining in costless agency and can provide Miami with terrific perimeter defense.
Despite losing LeBron, the Heat have built a solid team that will be good enough to compete in the East. Next up, the Heat are expected to re-sign Dwyane Wade and Udonis Haslem. They are also interested in bringing back Chris Andersen.
The Miami Heat were headed for disaster, but Pat Riley has done a wonderful job maintaining most of the talent.