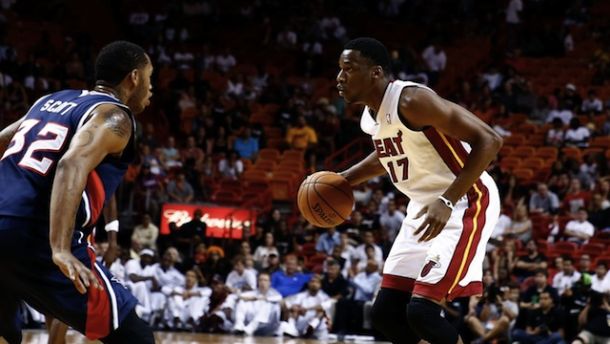 The Dallas Mavericks have agreed to sign forward Eric Griffin to a three-year, non-guaranteed deal on Friday afternoon, according to RealGM's Shams Charania.
Eric Griffin has impressed the Mavericks during his four games in the Las Vegas Summer League with averages of 9.8 points, 2.8 rebounds, 2.0 blocks, and 1.3 steals in 19.3 minutes of play.
Griffin is a 6'8" small forward with a high-level of athleticism and is an incredibly skilled player. He will join the Mavericks as a fourth small forward on the team. His non-guaranteed contract will allow the Mavericks to waive him before the start of the season should they choose to.
Griffin played in the Miami Heat's summer league last season and was a final roster cut. After being cut by the Heat, he went overseas to play in Puerto Rico and Venezuela.