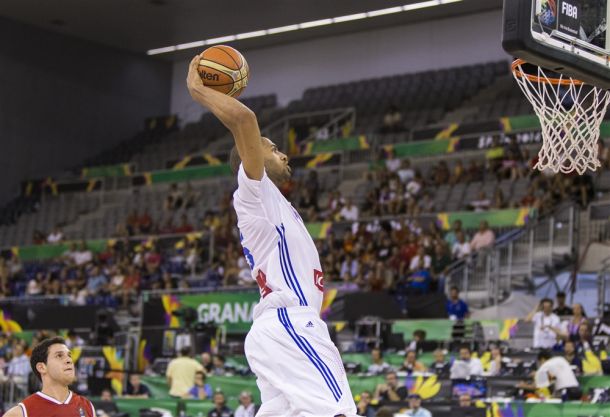 France played its third game in as many days on Monday, September 1st, and they came out in the end with a tremendous victory.
France's starting center Joffrey Lauvergne led the French team with 12 points, while Egypt's guard Ibrahim Elgammal scored 11 for his national team. The first quarter ended with France on top 23-15 and, while Egypt was still within striking distance, their shooting was abysmal all night.
Egypt shot 32.8 percent from the field, not enough to keep pace with a scorching French club that put up 26 points in the second quarter in the face of Egypt's 11. The French also shot 65.5 percent from the field for the game, which was nearly impossible to keep pace given the way Egypt was shooting.
After halftime, not much changed as France continued to build on its lead and ended up scoring 19 in the third quarter while Egypt managed to score 10. The game was more or less decided by the time the fourth quarter came around, and France poured in 26 points to finish the job while Egypt pushed in 19.
Although the French were the ones with more turnovers at 12 as opposed to Egypt's nine, Egypt's inability to put the ball in the basket consistently ultimately hurt them and made it a rather easy win for the French.
Both teams play again on Wednesday, September 3rd.
Egypt will look to capture its first win at 9 am ET against Iran, who are also winless, while France will play against an undefeated Spain team at 4 pm ET.