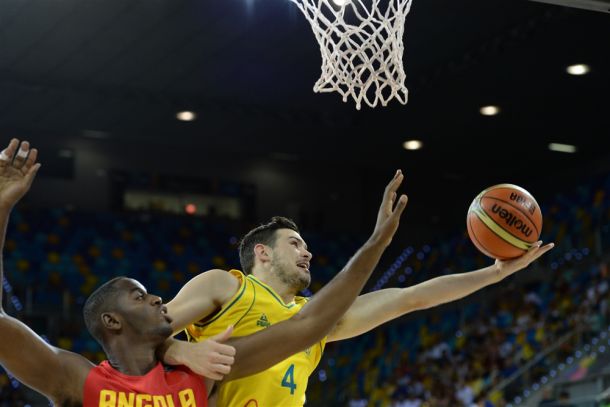 This morning, Australia took on Angola for their final game in the group stage. Australia should have handled Angola pretty easily. That wasn't the case. Angola finished the game winning 91-83.
NBA player for the Phoenix Suns Goran Dragic called out Australia on Twitter:
Basketball is a beautiful sport, there is no room for fixing the game like today Australia - Angola!! @FIBA should do something about that! - Goran Dragic
Sounds crazy, doesn't it? Well, maybe not. Angola is a very sub-par basketball team and struggles greatly against teams with good NBA players on them. Australia elected not to play two of its best players at all -- San Antonio Spurs big man Aron Baynes and top NBA prospect Joe Ingles -- and only played Matthew Dellavedova and David Anderson four minutes each.
The key here is that since Australia lost against Angola, and ended up 3rd in the group stage, they won't have to play USA in the next round. It turns out the tanking worked. Slovenia ended up losing against Lithuania which pushed Australia to third, Slovenia to second, and Lithuania to first.
Dragic's team was directly affected by Australia's decision to bench two key players. Since Slovenia lost to Lithuania, it will finish second in Group D, exactly the spot Australia vacated. That puts Slovenia on a collision course with Team USA in the quarterfinals and significantly limits its chances to earn its first FIBA medal.