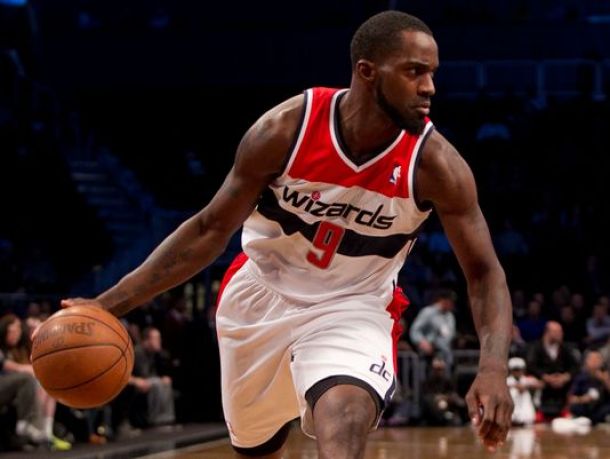 As the Wizards embark on their most difficult road swing of the season, they get back one of their most reliable bench players.
After his third back surgery in four years, Martell Webster has been moved to the active roster and will suit up for tonight's game against the Houston Rockets.
Webster gives the Wizards another three-point sharpshooter off the bench. With the surprising three-point contributions from Rasual Butler, who's leading the team from beyond the arc shooting 50 percent, and the emergence of Otto Porter, it is unclear how many minutes Webster will receive coming out of the gates.
Webster joined the Wizards via costless agency before the 2012-2013 season and has averaged 10.6 points and shot 40.7 percent from the three-point line in his first two seasons with Washington.
On June 27, 2014, Webster underwent surgery to repair a herniated disk in his lower back, a procedure that required six months of rehab and recovery.
Webster's versatility to play both at the two guard and small forward position should allow him to get acclimated quickly and receive minutes, most likely at the expense of Porter.
In an interview with Washington Post's Jorge Castillo, Webster said he doesn't see himself playing too many minutes tonight against the Rockets.
"Tonight is more of kind of like a filler. If [Wittman] puts me in, it's probably not going to be very long. It'll be just to kind of get me back out there, acclimated."
With the Wizards next five games on the road against some of the elite teams in the Western conference, the activation of Martell Webster can be an important one.