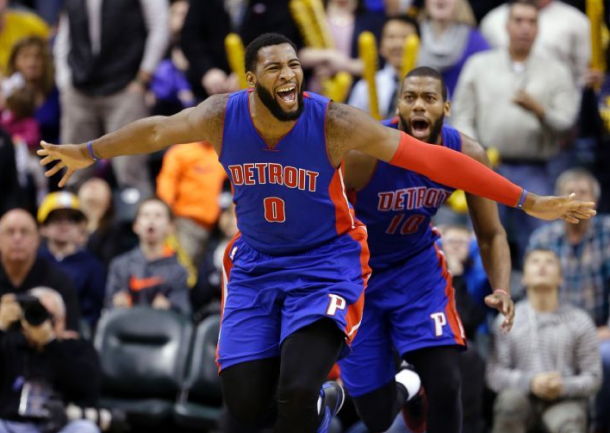 The Pistons have now won 10 of 12 after winning just 5 of 28 in the first third of the season. Since releasing Josh Smith, the team has seen improved shooting in all three categories, as well as spacing the floor and getting less turnovers. Jennings dropped 37 points tonight and hit eight of his 13 attempts from deep. Jodie Meeks and Anthony Tolliver chipped in a combined 17 off the bench in a game that was close the whole way.

The Pacers are clearly not the same team as they have been the past two year. The loss of Paul George to a devastating leg inury and Lance Stephenson to Charlotte via costless agency has left the team depleted on offense.
The big men in David West and Roy Hibbert can offer solid production, but the outside shooting and slashing has been average at best. That trend continued tonight, as Watson, Stuckey and Miles, the featured guards on the Pacers, combined for just 15 points and missed all five of their three-point attempts. West got 13 and eight, while Hibbert chipped in 14 points of his own, but it wasn't quite enough.

The game went down to the wire in a heated fourth quarter. The Pacers looked like they were going to go ahead with about 20 seconds left, as Roy Hibbert got good position against Andre Drummond down low. He dipped his shoulder into the young center, but Drummond's feet were set, and the whistle blew for an offensive foul.
On the following possession, Drummond stepped up once again by tipping in a Jennings miss with 0.3 seconds left. The Pistons denied the Pacers' lob attempt, which was a halfcourt inbound pass and held on for the win, their seventh straight on the road.
Jennings' hot shooting made up for a cold shooting night for the Pistons, who shot just 37 percent from the field, but did manage to stick 21 of their 24 costless-throw tries.
The Pistons improve to 15-25 and the Pacers officially fall to the bottom of the division at 15-26. They will look to rebound against the Charlotte Hornets tomorrow night at 7:00 PM EST, while the Pistons will also play tomorrow, as they host the Philadelphia 76ers at 7:30 PM EST.