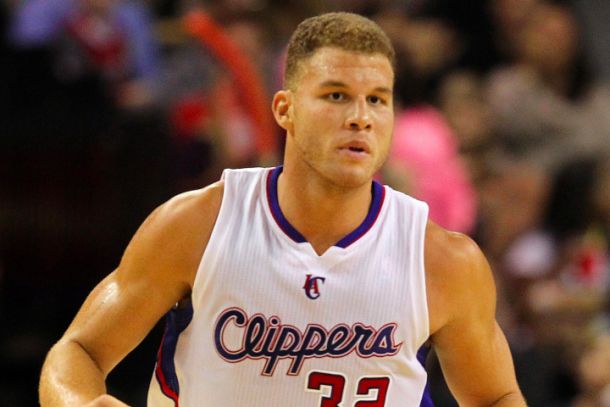 All-Star Clippers forward Blake Griffin will be out with a staph infection in his right elbow that will require surgery. The timetable is unclear at the moment, but he will be out indefinitely, and will be reevaluated after the All-Star break.
Ramona Shelburne of ESPN gathered from sources that the projection for Griffin's absence will be four to six weeks, but because of the serious nature of the injury the timetable isn't set in stone. Shelburne also noted that Griffin has frequently had fluid drained from his elbow, and retained the infection after one of the procedures.
The Clippers announced today, along with the initial news, that he will have the surgery Monday to remove the staph infection. This of course takes Griffin out of the All-Star game. Griffin was the third leading vote getter for the Western Conference among forwards behind Anthony Davis and Marc Gasol.
After a knee injury in his rookie season back in 2009 that kept him sidelined for the entire season, Griffin has been very healthy missing no more than a couple games here and there. In his fifth year out of Oklahoma, Griffin is leading the Clippers in scoring with 22.5 points while grabbing 7.5 rebounds and a career-high 5.1 assists per game. He has become more than a highlight film and is a consistent presence for Los Angeles.
Right now the Clippers are sixth in Western Conference at 33-18, only a half game in front of San Antonio and four and half in front of Phoenix. Spencer Hawes will likely take his place in the starting lineup. The veteran forward is averaging 6.1 points and 3.9 rebounds on 42.2 percent shooting, a career-low.
Luckily, the All-Star break is a week away which lessens the amount of games missed by Griffin depending on how long he is out. No matter the timetable, his absence will be felt. With the strength of the Western Conference, the Clippers could easily slip to the eight spot or even worse, the outside looking in. This injury could cripple the Clippers chances of making the playoffs and erasing their expectations of a championship run.