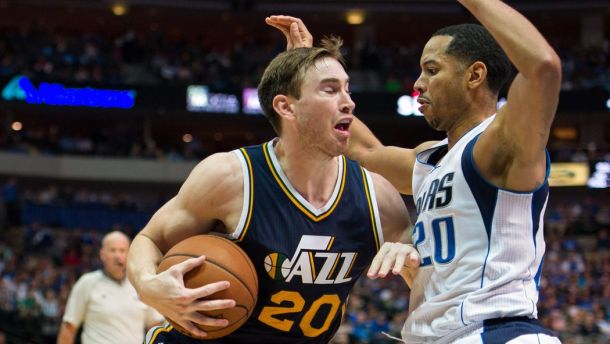 The Utah Jazz enter Dallas Wednesday night riding a two-game winning streak, beating the New Orleans Pelicans and Sacramento Kings. On the other hand, Dallas is fresh off of a blowout loss to the Los Angeles Clippers. They lost Tyson Chandler and Monta Ellis very early into the game, and they might be without both in this one. Monta Ellis is a game-time decision, and Tyson Chandler has already been ruled out with a sprained ankle.
The first two meetings of the season between these two teams came at the very beginning of the season. Since then, both teams have changed quite a bit. For one, the Jazz's health has gone downhill, and Gordon Hayward has evolved into a star since these two teams last met in November. Chandler Parsons will have his hands full tonight, facing one of the best small forwards in the NBA.
One obstacle the Mavericks will be facing is health. If Monta Ellis does not play, the Mavs will have just two scoring options, Dirk Nowitzki and Chandler Parsons. The load will be heavy for those two, so role players like Devin Harris, J.J. Barea, Al-Farouq Aminu, and Richard Jefferson will need to have nice scoring games. With no Tyson Chandler, the paint will be more open than usual. The Jazz have three very capable big men in Rudy Gobert, Enes Kanter, and Derrick Favors that could all have big games tonight without the Mavs' starting center.
The next meeting between these two teams will be on April 13, which is the second to last game of the season for Dallas. The Jazz own the all-time record in the series at 89 wins and 68 losses.