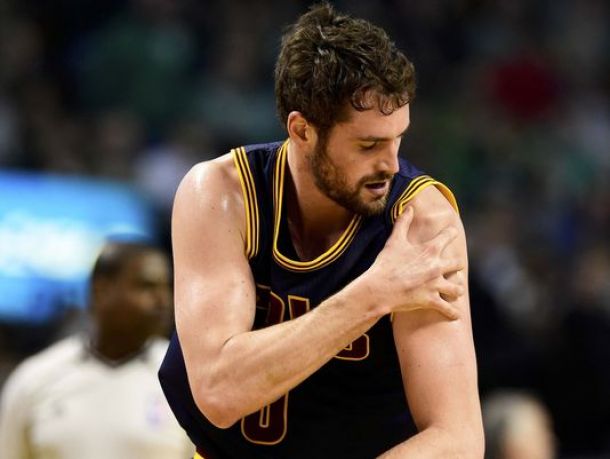 Cleveland Cavaliers forward Kevin Love is highly unlikely to return at any point during the playoffs according to Cleveland Cavaliers General Manager David Griffin. Love dislocated his left shoulder during Game 4 of the first round of the playoffs against the Boston Celtics. This will definitely hurt Cavaliers' chances at winning the championship.

Kevin Love helps the Cavs stretch the floor on offense which they would really need from him against good defensive teams with a good frontcourt like the Chicago Bulls and the Golden State Warriors. This also hurts the Cavs depth, rebounding, and passing as Love is a very good rebounder and underrated passer at his position.
James Jones or Tristan Thompson will likely replace Love in the starting lineup throughout the remainder of the playoffs. Shawn Marion may also see an increase in minutes.

The Cavaliers will be stuck without Kevin Love and J.R. Smith for Games 1 and 2 of the Eastern Conference semifinals as J.R. Smith was hit with a two-game suspension.
This is very unfortunate for Kevin Love as this was his first playoffs appearance of his six-year career in the NBA.
On another note, could this have been the last time we see Love in a Cavs uniform? Love has the option to opt out of his contract and become an unrestricted free agent this summer, and many speculate that he may choose to leave.