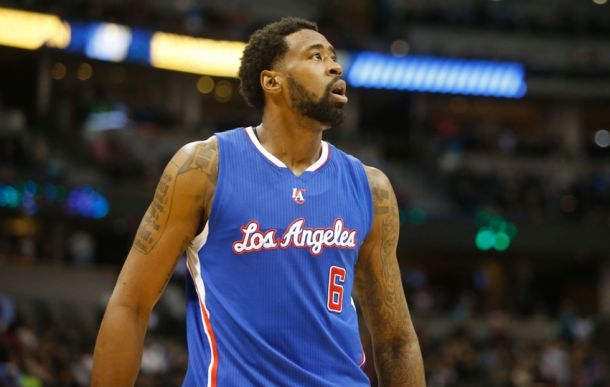 The Dallas Mavericks season ended Tuesday night after a 4-1 series loss to the Houston Rockets, as they have now immediately shifted their focus to the offseason.
More than half the squad will become unrestricted free agents this upcoming summer, meaning Mark Cuban will be a very busy man in July. A lot of questions are looming this team.
Will Tyson Chandler stay? How much will they offer Al-Farouq Aminu? Will they be able to keep Monta Ellis?
In the mist of these questions, there is the possibility that the Mavericks land Los Angeles Clippers big man DeAndre Jordan.
According to ESPN Dallas' Tim MacMahon, Jordan has garnered interest in joining the Mavericks this offseason.
Currently, DeAndre Jordan and the Clippers are on the brink of elimination in their first-round matchup against the San Antonio Spurs. If the Clippers are indeed booted out of the postseason, a change of scenery for Jordan could be possible.
The 6-foot-11 center has spent his entire career in a Clippers uniform, but he has yet to find success. This season he was third place in Defensive Player of the Year voting, averaging 11.5 points, 15.0 rebounds, and 2.2 blocks per game. Though, he has seen his team bow out of the playoffs either in the first round or the second round in three consecutive years, with a possibility of a fourth.
The Mavericks worked hard to sharpen their roster last summer, signing versatile forward Chandler Parsons, bringing back Tyson Chandler and J.J. Barea, re-signing Dirk Nowitzki, and adding a handful of terrific complimentary pieces.
However, the season went downhill once they landed Rajon Rondo in a blockbuster deal in December. Rondo was expected to bolster the team, but he did not fit in to Rick Carlisle's system and bumped heads with the coach on a couple of occasions, ultimately leading to a chaotic end to the Mavs season.
There remains no question that Rondo will not re-join the team this summer, but guys like Barea and Chandler have voiced their interest in returning.
"This time, I think it'll be a lot easier to keep me around," Barea said.
Although Tyson Chandler would love to stay in Dallas, he believes that his future is "up to management and what they decide to do."
A season where the Mavericks had title hopes ended in a disaster. Mark Cuban has his hands full, and we could see another major roster shake up in the big D. Nonetheless, acquiring DeAndre Jordan would be a fantastic start.