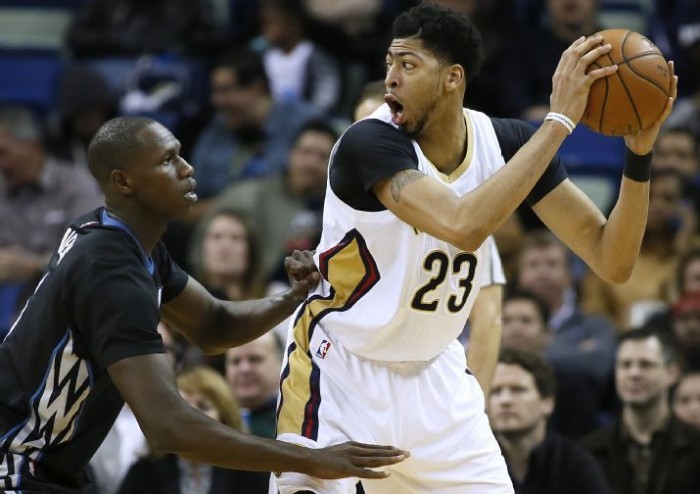 After clearing the NBA's concussion protocol, New Orleans Pelicans center Anthony Davis will be on the floor as his team hosts the Brooklyn Nets on Saturday night at the Smoothie King Center.
Davis, who was named a Western Conference All-Star reserve on Thursday night, sat out New Orleans' 114-105 victory over the Sacramento Kings that evening after suffering the concussion in the second quarter of the Pelicans' 112-101 loss to the Houston Rockets on Monday.
The fourth-year man sustained the head injury after colliding with the elbow of shooting guard Tyreke Evans while going up for a rebound, getting hit on the side of the head before walking off to the locker room under his own power.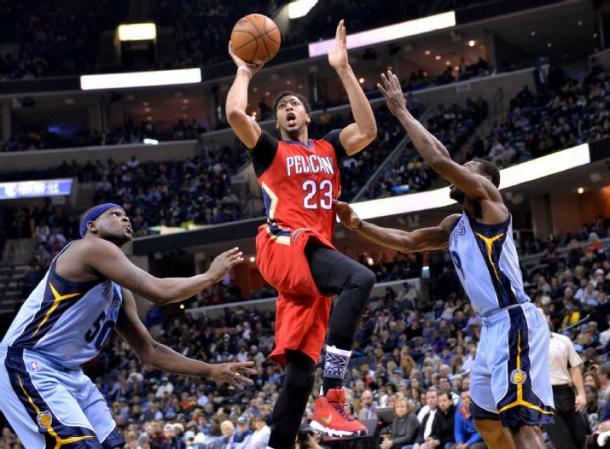 Davis was named to his third career All-Star team by the Western Conference coaches for good reason, as he enters the latter portion of January averaging 22.9 points, 10.2 rebounds, and 2.4 blocks per game while amounting an exceptional PER of 24.71 on the season.
Over his last seven games, "The Brow's" points per game average has increased to 23.6 as the Pelicans won five of the seven, pushing their record to 17-28 after an abysmal 1-11 beginning to the campaign.
New Orleans currently sits on the outside of the playoff bracket looking in, sitting in 12th place in the Western Conference, however, due to the lack of a convincing favorite for the eighth and final postseason seed, the playoffs are still in reach for the team, as they currently stand just 3.5 games out of the race.
The Pelicans will need Davis to continue his recent play if they wish to surge into the top eight of the conference, however, as a cluster of teams remain fighting for the final seed as we head into the final half of the season.
New Orleans is dealing with injuries in other facets of their roster as well, as shooting guard Eric Gordon is expected to miss the next 3-5 weeks with a hand injury while Evans will miss his second consecutive contest on Saturday with right knee tendonitis.