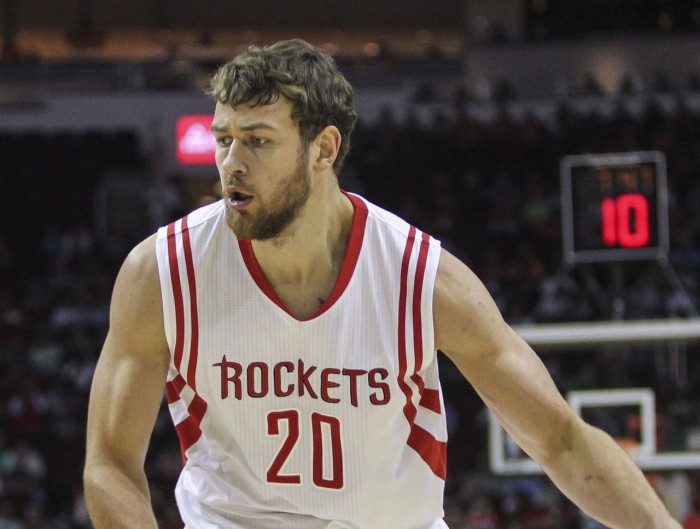 The Houston Rockets are the first team to be active on trade deadline day, as they have dealt Donatas Motiejunas and Marcus Thornton to the Detroit Pistons. In exchange, Houston will receive Joel Anthony and a protected 2016 first-round draft pick, according to sources told to Yahoo Sports' Adrian Wojnarowski of The Vertical.
Brian Windhorst of ESPN.com tweeted that the draft pick will be a top eight selection this year and subsequently a top 10 pick for the next two years.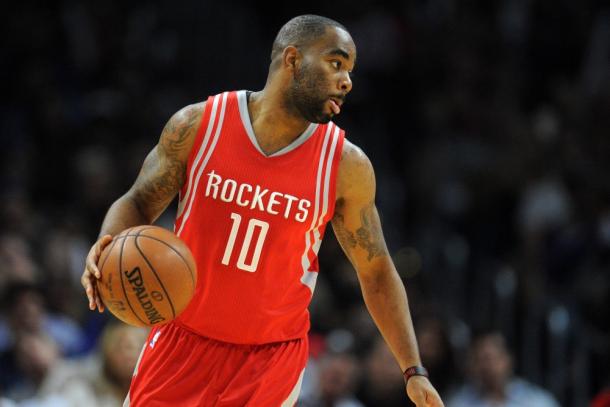 For the Pistons, acquiring Motiejunas and Thornton was a decision made to help them primarily in their playoff race for the second half of the season, as they currently stand just a half game behind the Charlotte Hornets for the eight seed in the Eastern Conference.
It's important to note as well that Motiejunas will likely play a supporting role as the backup to Tobias Harris, who was also recently acquired by Detroit via trade. Adding players of their caliber will be the Pistons' hope for gaining the momentum to achieve a spot in the postseason.
Motiejunas is currently averaging 5.6 PPG and 2.1 RPG, with Thornton providing 10.0 PPG and 2.4 RPG. With the Pistons having Andre Drummond, Reggie Jackson, and the newly acquired Tobias Harris to provide much of the load in terms of scoring output and rebounding, Motiejunas and Thornton will look to provide that extra spark and presence needed off the bench.
As for Houston, undoubtedly fans will likely scratch their heads as to why such a deal was made. However, with Moteijunas and Thornton in the last years of their contracts, the Rockets probably have cap space in mind for the coming offseason when they look to be big spenders in signing a potential superstar in the offseason. And given that the draft pick will be top 10 protected, Houston seems to have the future in mind as well.