 The Los Angeles Lakers and San Antonio Spurs have had one of the most intense rivalries over the last 15 years. Led by their respective stars Kobe Bryant and Tim Duncan, both teams always wanted to go out with the win whenever they faced each other.
Now, Bryant will battle Duncan and the Spurs one last time and the Black Mamba will definitely want to write a happy ending to the final chapter of this story.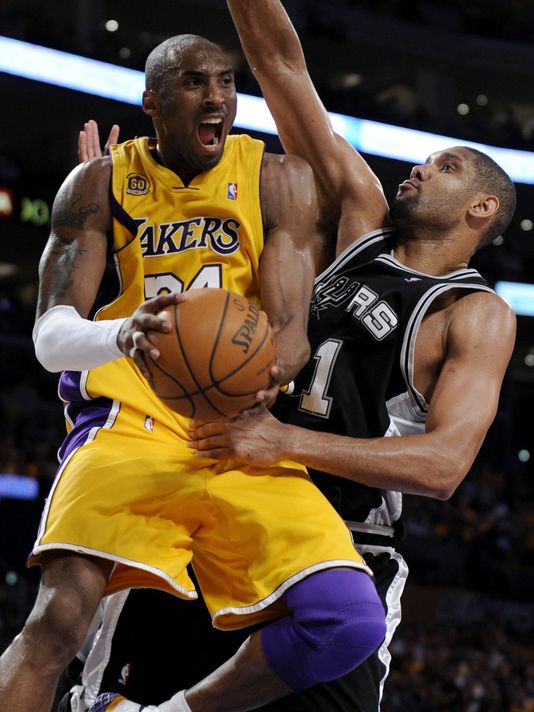 The Lakers (11-43) almost beat the Spurs (45-9) during their February 6th showdown. Bryant scored 16 of his 25 points in the third quarter of that game, but Los Angeles could not keep up with San Antonio in the crucial moments and eventually lost 106-102.
However, the Spurs will likely miss the services of defensive ace Kawhi Leonard in this game due to injury. The reigning Defensive Player of the Year is averaging 20.2 points per game for San Antonio. While Leonard's absence could be a good sign for the Lakers, that does not make the Spurs easier to beat, especially since LaMarcus Aldridge is playing phenomenal against LA this season, averaging 25 points and 10 rebounds in the teams' previous two meetings.
San Antonio will try to avoid losing back-to-back games for the first time this year. The Spurs got blown out by the Clippers 105-86 on Thursday.
As for the Lakers, losers of three straight and 17 of their last 20 games, the idea is to win as many games as possible and enjoy Bryant's farewell tour.
Jordan Clarkson will try to help Bryant carry the offensive load for the Lakers as he is averaging almost 16 points per game and 19 points against the Spurs this season.