 The Joe Johnson era is over in Brooklyn. After buyout negotiations, the 34-year-old and the Brooklyn Nets have agreed to part ways. Johnson had been with the team for four seasons. His time in Brooklyn was perhaps best known for clutch shots, isolation plays, and a notorious contract.
Newly appointed GM Sean Marks has now waived a second player for the Brooklyn Nets. Andrea Bargnani was just recently waived in a similar outcome. It seems that the Nets are looking to create a new image for themselves and waiving Johnson was an integral part of it. Marks said a few parting words for Johnson, "Joe has been a quality professional since joining the Nets four years ago, was a valued member of three playoff teams, and provided many thrilling moments for his teammates and Nets' fans. We wish him much success in the future."
No More Joe
Johnson's saga with the Nets began in July of 2012. In an attempt to build a championship winning team, the Nets traded five players and a first round draft pick to acquire Johnson from the Atlanta Hawks. He came with a hefty price tag. Johnson was two years into an enormous six year, $123.7 million dollar contract. Unfortunately for the Nets, Joe could only lead them to a first round exit in the playoffs during his first season in Brooklyn. He helped lead them to the playoffs every season after that, but the best result was a second round exit in 2014. An early playoff exit was certainly not the championship dreams that the Nets organization expected.
Johnson was selected 10th overall in the 2001 NBA draft by the Boston Celtics. He would be traded a year later to the Phoenix Suns, where he played for four seasons before being dealt to the Atlanta Hawks. His years in Atlanta were perhaps his most memorable. He led the team in points, assists, steals, three point field percentage, and minutes played in his first season with the Hawks. The guard had quickly become a star. He continued his dominance in Atlanta for seven seasons before heading to Brooklyn.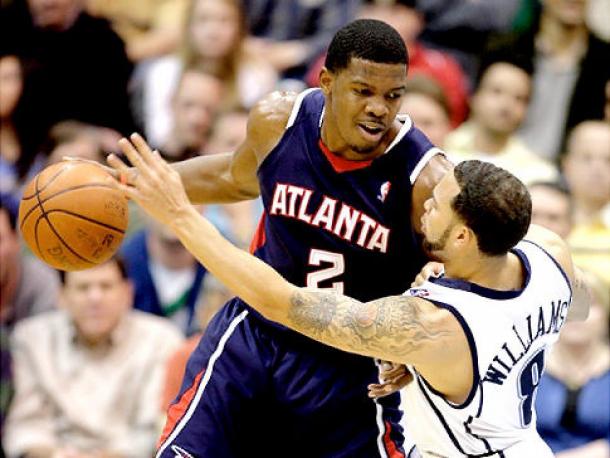 Playoff Bound?
The 34-year-old guard's best hope is to join a playoff bound team and provide an offensive spark off the bench. Johnson could also help lend a veteran presence to any team that desires one. With a career average of 17 points, the 34-year-old guard from Arkansas has always been an effective scorer. In his time with the Nets, he averaged 14.5 points but saw a steady decrease in scoring each season. Regardless, it seems plenty of teams wouldn't mind having him on the floor for them.
Several playoff teams will more than likely be interested in Johnson. However, he had previously expressed a desire to go to the Cleveland Cavaliers. A scorer like Joe could be very helpful for Cleveland if they face off against the Golden State Warriors again. The Cavs will have to hope that Cleveland seems the most appealing amongst Johnson's potential suitors. Don't be shocked to see a few clutch shots in the post-season courtesy of Iso-Joe.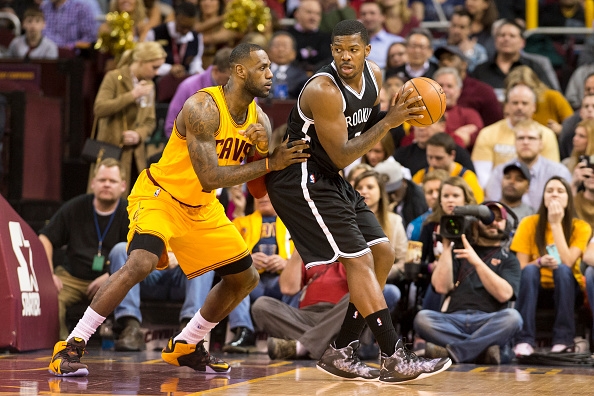 Empty Spots In Brooklyn
With Bargnani and Johnson gone, the Brooklyn Nets now have two open roster spots. The roster stands at 13 players but only 11 of them are active. Jarrett Jack is out for the season and Rondae Hollis-Jefferson is still being evaluated to see when he can make a return. The Nets may look to sign a player for one of the vacant spots. It would be the first signing under Sean Mark's command.
A young player would be ideal for the Nets. They seem to be heading into a rebuild period and having young prospects is essential to that process. It's shaping up to be an interesting time for Brooklyn Nets fans.