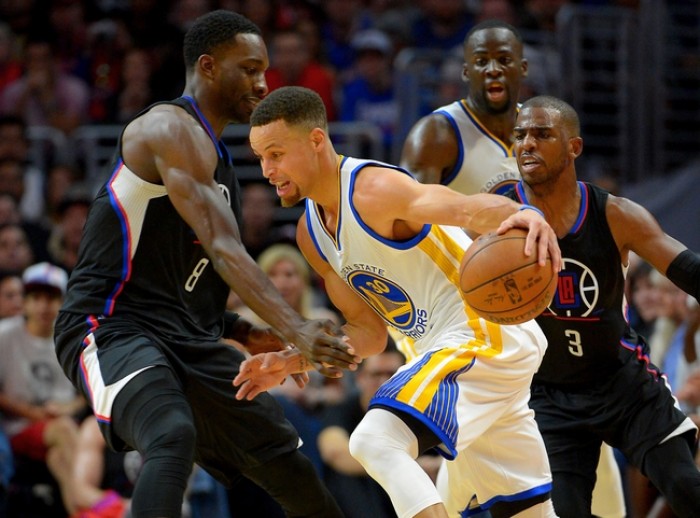 Fierce rivals go head to head for the final time this regular season as the Golden State Warriors welcome the Los Angeles Clippers to Oracle Arena. The Warriors and Clippers have battled three times prior this regular season with Golden State coming away each instant with a close victory of less than ten points. Make no mistake, despite their respective conference standings regular season records, these two teams have matched up well with each other - resulting in hard fought battles for 48 minutes. Look for tonight's game to be exactly that.
The defending champs will need to carefully monitor the playing time and toll on their key players, specifically their big three in Stephen Curry, Klay Thompson, and Draymond Green. With the likes of Andre Igoudala, Andrew Bogut, and Festus Ezeli missing significant playing time, the Warriors have been increasingly reliant on their star players, and the increased minutes have begun to translate into potential fatigue. After failing to knock off the defending champs three times in a row, the Clippers could surely use a victory tonight to make a statement that could bolster some momentum as they finish the regular season.
Los Angeles: One Last Chance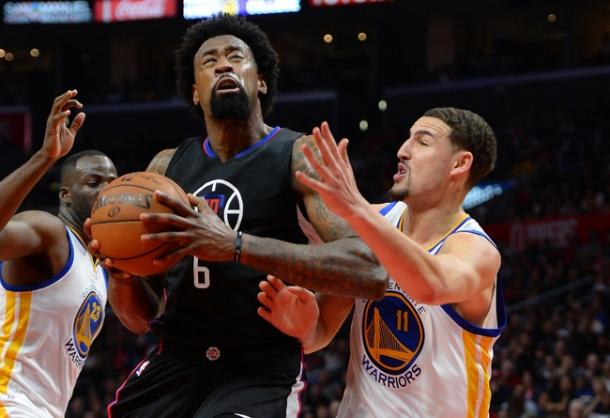 One of Golden State's biggest potential threats and arguably their top rival lies within their own division in the form of the Clippers. Every time these two go head-to-head it's a primetime matchup with the very real possibility for the Clippers to knock off their Bay Area rival. However, in the three meetings so far this season, despite Los Angeles pushing the champs to the brink, the Warriors have managed to come away victorious each time. Tonight is the final chance for Los Angeles to come away with a win that many had expected to achieve coming into the season.
With Blake Griffin's injury status still uncertain, it will once again be up to Chris Paul and Deandre Jordan to spearhead the Clippers to victory on the road tonight. If this season has been any indication, Paul must lead this team for Los Angeles to be successful as the season closes and the postseason draws near. He'll have the usual tough matchup playing across the reigning MVP tonight, but he should be up to the task.
Golden State: Eyes On The Prize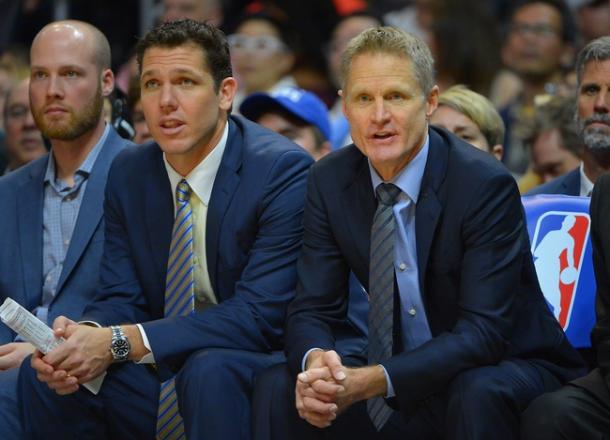 For the Warriors, there are multiple "prizes" that they should have their eyes set on. Reaching 73 wins is one, securing home court advantage throughout the postseason is another, and raising the Larry O'Brien trophy is the last. This Golden State franchise will of course like to see each of those goals come to fruition, but they'll need to remember that neither of those goals will come to light if their top player isn't at his best come playoff time.
Curry hasn't played up to par in his previous two matchups against the San Antonio Spurs and Minnesota Timberwolves, and the increased playing time and reliance on the star point guard is the reason why. Head Coach Steve Kerr realizes that he'll need his best player in prime condition in April, and has considered all possibilities to assure this.
"We could…The rest would probably be more of a mental rest, because his legs are good."
We'll see if Kerr implements that possibility tonight against the Clippers.
Catch the last meeting of this Pacific Division rivalry tonight on ESPN. Tip-off is set at approximately 7:30PM PT.