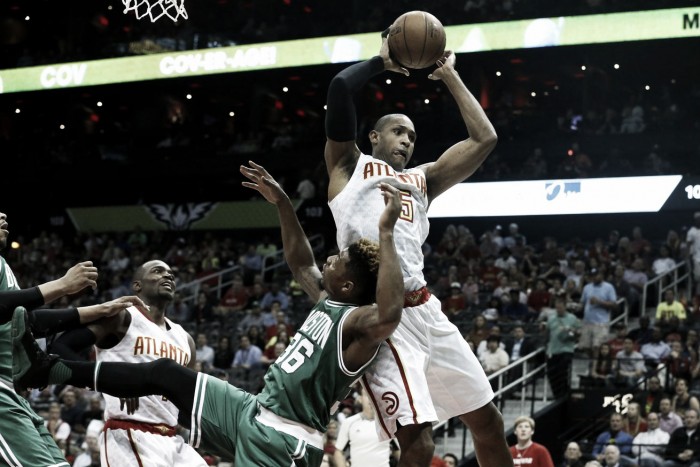 Luckily, Game 1 turned out to be no indication of Game 2, other than another another win for the Atlanta Hawks. However, Game 2 was much less exciting. Game 2 at Philips arena ended up being a rather painful experience for both teams, as the Boston Celtics endured the effects of the absence of Avery Bradley, and the Hawks experienced low shooting percentages in the second half.
One player who did have a good night on Tuesday night was Kyle Korver, who turned his notoriously bad playoff luck around with a game leading 17 points, seven rebounds and two assists for the Hawks.
Both teams will have to make changes in Game 3 in order to continue to move forward strong. For Boston, a win in Game 3 would make them 1-2, and a loss, would put the Hawks up 3-0. The Celtics will have the home court advantage in Game 3, as the Hawks make their first trip of the series to Boston.
Injury report
Injuries for the Celtics have increased since Game 1, and the Hawks have picked up one as well.
The current injury reports include:
For the Hawks, point guard Dennis Schroder is questionable for Friday's game after sustaining a left ankle injury in Game 2. It is reported that he did not practice on Thursday as he received further treatment on his sprained ankle.
For the Celtics, point guard Marcus Smart is probable in Game 3 with a rib contusion, and reports say he does plan to be ready to play by Friday night. Center Kelly Olynyk is being considered "questionable at best," according to Celtics' coach Brad Stevens, with a shoulder injury. Point guard Avery Bradley is out indefinitely with a right hamstring strain that occurred in Game 1. Bradley underwent an MRI that came back negative, yet is not expected to return throughout the remainder of the Eastern Conference Quarterfinals.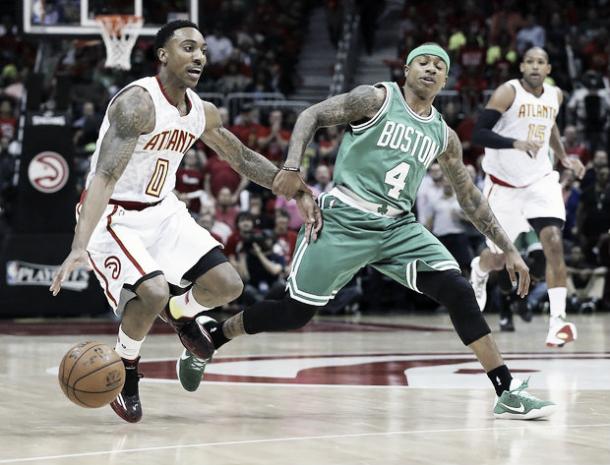 Changes the Celtics need to make to win Game 3
Though they have lost the first two games of the seven game series, the Celtics should not be ruled out yet. A game at home could be just what they need to get back on track. If Boston wants to take a win at home from a team they have now lost a total of five games to (including regular season), the team will have to make some changes.
In previous games, the Celtics' low shooting percentages have been detrimental, particularly with low scoring first quarters that they don't recover from. With the absence of Bradley, the pressure continues to be on Isaiah Thomas, who has been outscored by the Hawks' Jeff Teague in the past two games. With further injuries for the team, rookies such as R.J. Hunter and Terry Rozier may have to play larger roles in the backcourt.
Additionally, the absence of Schroder could take a toll on the Hawks. Although he has only scored 8 points thus far in the series, he is infamous for leading the bench in contributing when his team needs him most.
Although the Celtics will have the home court advantage, the Hawks are sure to play with a great deal of confidence and momentum; something the Celtics should not overlook. Game 3 at TD Garden will tip off at 8:00 p.m., on Friday, April 22.