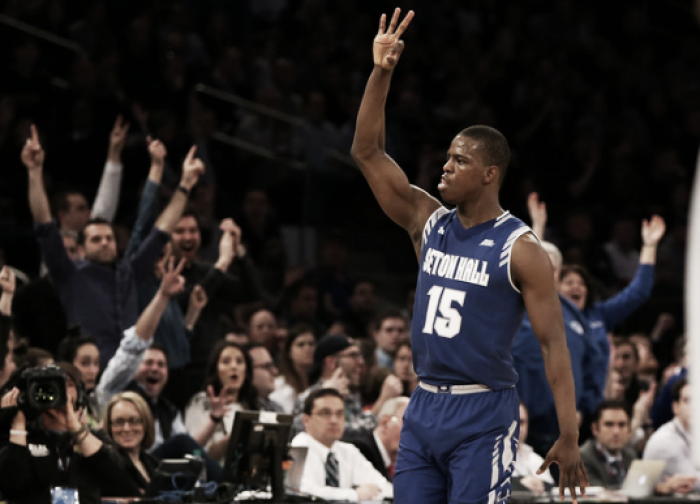 Isaiah Whitehead was selected with 42nd overall pick of the 2016 NBA Draft by the Brooklyn Nets. Whitehead's rights, which were originally owned by the Utah Jazz, were traded for the 55th overall pick and cash considerations, which meant the Brooklyn native wlll be playing his pro ball with the Brooklyn Nets.
College Career
Isaiah Whitehead's college career had two distinct stories. The highly touted All-American came out of Abraham Lincoln in Coney Island, Brooklyn, which is the same school Stephan Marbury and Lance Stephenson attended. Unfortunately, Whitehead's freshman year did not go as planned. First off, Whitehead was injured with a stress fracture in his right foot and missed 9 games. The second issue was the Pirates struggled down the stretch of the 2014-15 season and lost 9 out of 10 games to conclude their campaign with a 16-15 record.
Due to the transfer of Jaren Sina, Whitehead switched from his natural position of shooting guard to point guard for the 2015-16 season. With coach Kevin Willard on the hot-seat Whitehead became the leader on the court for Seton Hall talented sophomores. The highlight for Whitehead and the Hall was winning the Big East Tournament for the first time since 1993 which culminated with a 69-67 victory over eventual national Champions Villanova.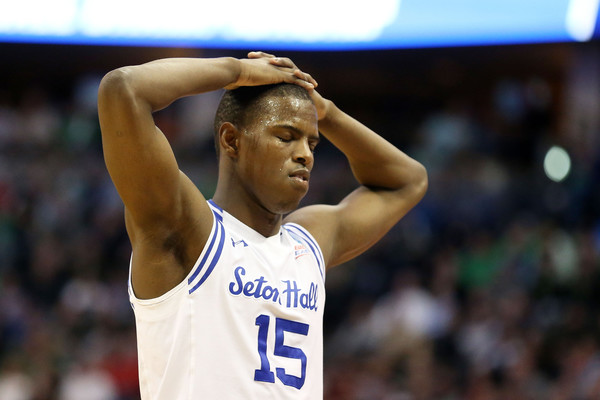 Strengths:
There are three main strengths to Whitehead's game and the first is his ability to create his own shot off the dribble and have the ability to finish plays at the basket. The second positive facet of his game is his ability to pass the ball. During the 2015-16 season, Whitehead acted as both a scorer and facilitator by setting up his teammates for easy baskets. The third positive attribute for Whitehead is his size and athletic ability is that of the prototype NBA guard
Weakness:
The biggest challenge for Whitehead is his reputation for being a high-volume shooter, in his two seasons with the Pirates, his shooting percentage was 37.5%. A second issue would be how could Whitehead perform on the defensive end at the NBA level. While he does have the size and athletic ability, Whitehead did not develop the reputation of a defensive stopper.
How They Help Their Teams Win:
Whitehead is plain and simple a scorer who would start off coming off the bench at the NBA level to provide instant offense. Depending on where he goes and how he learns the NBA system will determine how successful he is in the NBA .