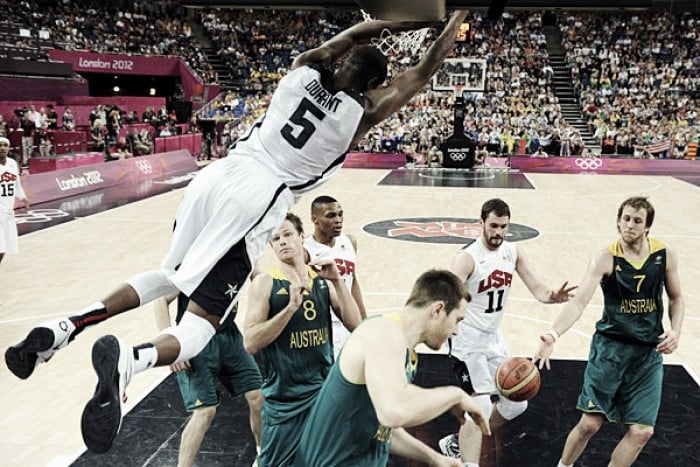 Arguably the top two countries in the tournament, the Australia Boomers and Team USA will go at it on Wednesday, Aug. 10 to determine who will remain undefeated in the Group A standings.
Team USA's Recipe to Stay Undefeated
Team USA has been dominating the preliminary games so far. Opening the tournament on Saturday against China with a 119-62 blowout win and a 113-69 win against Venezuela on Monday, Team USA has yet to be tested. However, with Wednesday's game against the Aussies, Team USA will indeed be challenged.
This is not to say that head coach Mike Krzyzewski should change their gameplan but what changes is their execution on the offensive end. In the two games played, Team USA is shooting 53 percent from the field. However, their three-point shooting has been off as they shoot only 38.8 percent from deep. The majority of their points have come from driving in the lane, drawing fouls, running pick and rolls and fastbreak opportunities. Their tempo remains upbeat, which tires out their opponent and gives them an advantage. With their defense holding up, this game will have more of an offensive focus.
Team leader in points with 20.5 per game, forward Kevin Durant is doing a great job in leading the team on the offensive end. He is shooting an incredible 78.9 percent from the field and 70 percent from three-point land. Durant is also second behind guard Kyle Lowry in team assists, averaging 5.5 in the two games. Durant's team play has created opportunities for Paul George, who is second on the team in points per game with 17.5, forward Jimmy Butler, forward Carmelo Anthony, and center DeMarcus Cousins. Expect these players to get in their grooves early in the game as this one will be a tougher matchup.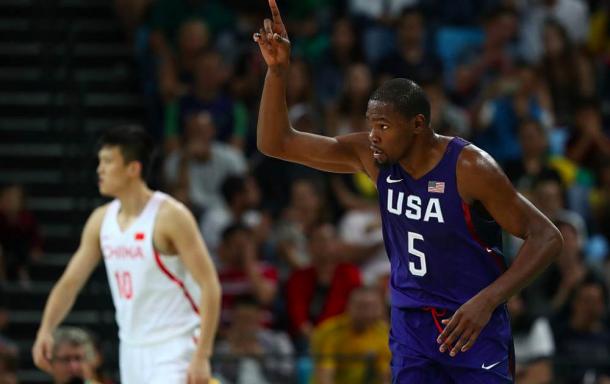 What's scary about Team USA is players in Kyrie Irving, DeMar DeRozan, Klay Thompson and Draymond Green have not had any breakout games so far. With this year's squad having a lot of depth, it feels like it is almost a matter of time before one, or if not all of these players have a big game. Australia will have a lot on their plate as they have to contain the usual suspects in Durant, George, and Anthony but then there is Irving, DeRozan, Thompson, Cousins and the rest who can also have a big night.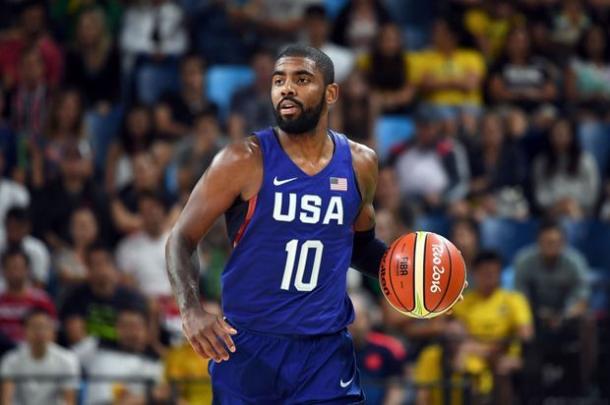 This game will indeed be a true test for the Americans and it is up to them to pull out another win and remain undefeated.
The Aussies Remain the Underdogs
Two games into the preliminary games and the Boomers remain undefeated. Many had expected Australia to be 1 and 1 at this point but a surprise 87-66 victory in the opening game against France and an easy 95-80 win against Serbia on Monday, Australia seems to be one of the top contenders to win gold. If nothing is proven yet by the Aussies then Wednesday's game against the Americans will indeed silent the critics.
It is safe to say that Australia's offense is deadly. San Antonio Spurs' backup guard, Patty Mills leads the tournament in points per game with 23.5 and newly-acquired Milwaukee Bucks guard Matthew Dellavedova is leading the tournament in assists per game with 11.5. Both had outstanding games against Serbia as Mills put up 26 points and Dellavedova recorded a double-double with 23 points and 13 assists.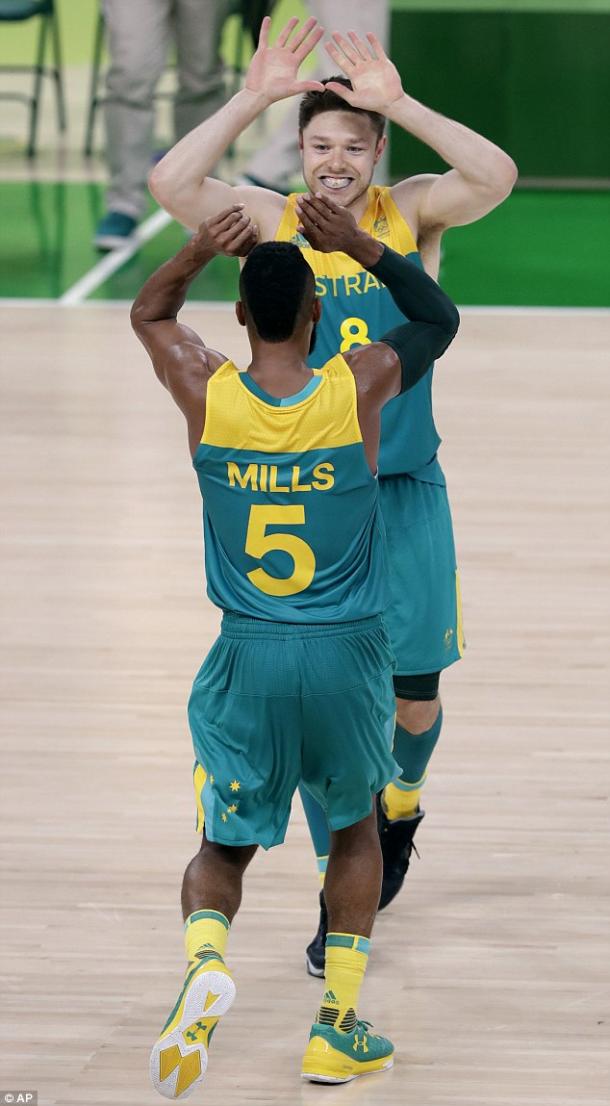 The Boomers average 91 points per game with efficient offense as they are fourth in the tournament in field goal percentage with 49.6 percent. Others pitching in on the offensive end are Dallas Mavericks' center Andrew Bogut, Detroit Pistons center Aron Baynes, and former NBA player David Andersen.
With great offense comes with great defense. This can be said about the Aussies as their opponents average 73 points per game and shoot 40 percent from the field. Dellavedova, who sits fourth in the tournament in steals with 2.5 per game, and Bogut who sits third in the tournament in blocks with two per game, can be given the credit as they are known for their lockdown defensive play. This will be key in Wednesday's game as Australia will have to buckle down on defense to stop the Americans scorching offense.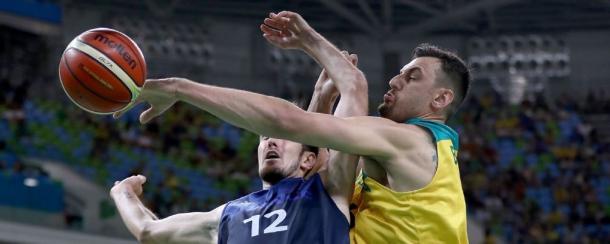 If in fact the Boomers pull off the upset and win on Wednesday, then Team USA will not be heavily favorited to win Group A. The Aussies have the firepower and can definitely matchup with the American but it all comes down to the Boomers all-around play.
Game Details
Team USA veteran Carmelo Anthony will look to become the all-time points leader in U.S. men's Olympic history as he needs 12 points to pass LeBron James. Australia can potentially win Group A if they win on Wednesday but they must win their last two games of the tournament against China and Venezuela. You can catch Australia - Team USA on Aug. 10, at 7 p.m. ET.