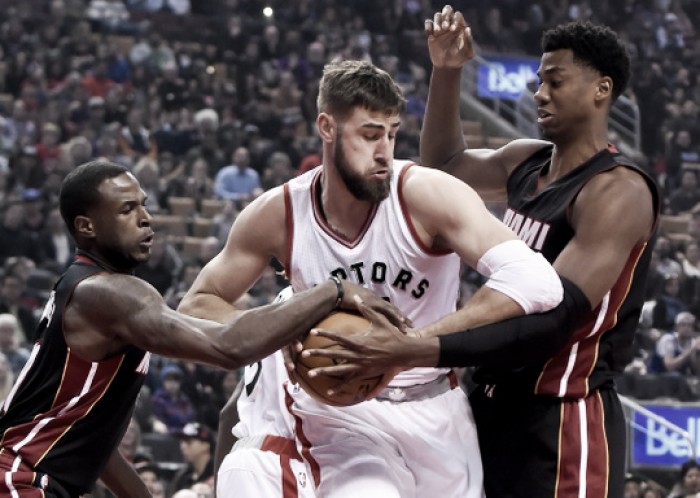 The Toronto Raptors will square off against the Sacramento Kings for the first time this season, ending a short two-game home stand this evening.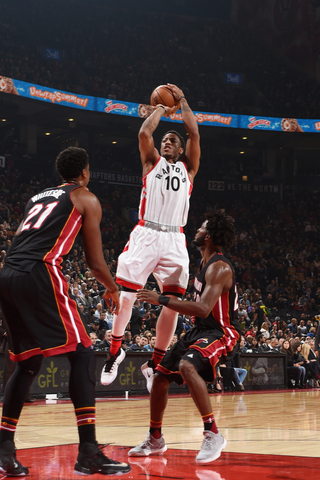 Last Time Out
The Raptors are coming off a 96-87 victory over the Miami Heat, led by the phenomenal DeMar DeRozan, who is close to unstoppable at this point. DeRozan poured in 34 points and became the first player since Michael Jordan in 1986, to start the season with five straight games with at least 30 points.
Toronto is currently 4-1 to start the season with their sole loss to the Cleveland Cavaliers in a nail bitter.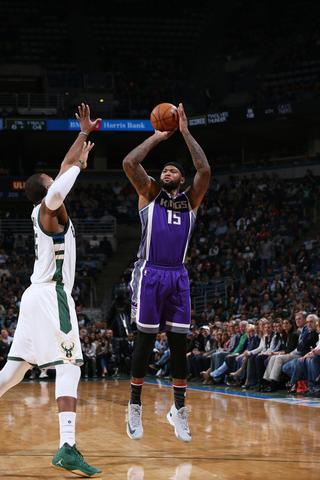 The Kings on the other hand aren't having the start they would've hoped for.
Losing four straight games, the Kings are coming off a blowout loss last night against the Milwaukee Bucks. The Bucks were scorching hot from deep, shooting 42.7 percent on the night. While Mizra Teletovic dialed in with an impressive 7 out of the teams 14 three's, to lead the Bucks to a 117-91 victory over the Kings.
The Kings who are 2-5 to start the season, will look to end their five-game road trip on a high note in Toronto this evening.
Things to Look For
Tonight's game should be a big test for the Raptors getting their first look at DeMarcus Cousins. Cousins is averaging 26 points and 8.4 rebounds in his first five games, and will be a huge problem like always for the Raptors big men.
It looks like the rookie Piscal Siakam will get the first shot at Cousins tonight. This should be a great test for the young lad going up against arguably the best big man in the game.
The Kings will probably look to get Cousins going early, after he struggled immensely against the Bucks on Saturday night, putting up just 15 points and 4 rebounds with a plus/minus of -25.
The Raptors will likely look to get the ball to the hot hand DeRozan once again, to carry the load offensively as he's averaging a league best 35.8 points to began the season. Toronto may also look for Terrence Ross to provide another spark off the bench after his impressive performance on Friday, adding 20 points on 8-15 shooting.
Rudy Gay is a hot topic in the NBA with rumors circling around him. His stint in Toronto will never be forgotten. Gay sat out with a sore rib on Saturday and may or may not play tonight against his former team.
Likely Starters
Sacramento: Ty Lawson, Arron Affalo, Rudy Gay, DeMarcus Cousins, Kosta Koufos
Toronto: Kyle Lowry, DeMar DeRozan, DeMarre Carroll, Pascal Siakam, Jonas Valanciunas
Upcoming Games
Next three games after tonight for both teams
Raptors: at OKC, at CHA, - NYK
Kings: - NOP, - LAL, @ POR