It is a question that president and general manager Masai Ujiri and the Toronto Raptors will tackle soon: To trade or not to trade for forward Paul Millsap?
I've struggled with this question myself. Now with the Atlanta Hawks apparently listening to trade offers regarding Millsap, should the Raptors consider making a play?
Millsap is now in his 11th season in the NBA and has been on the Raptors radar for quite some time. Millsap, being able to stretch the floor on offense while also being a very intelligent defender, makes perfect sense as to why Masai has been interested in his services.
He's pretty much a better version of Patrick Patterson with a consistent shot and you'd be stupid not to want a Patterson on steroids.
Not sure of what exactly the Hawks would want in return for Millsap, who's contract is expiring and is likely not returning to Atlanta next season.
William Lou of theScore tweeted out Sunday on what he thought the Raptors could offer to get Millsap, throwing out different trade scenarios: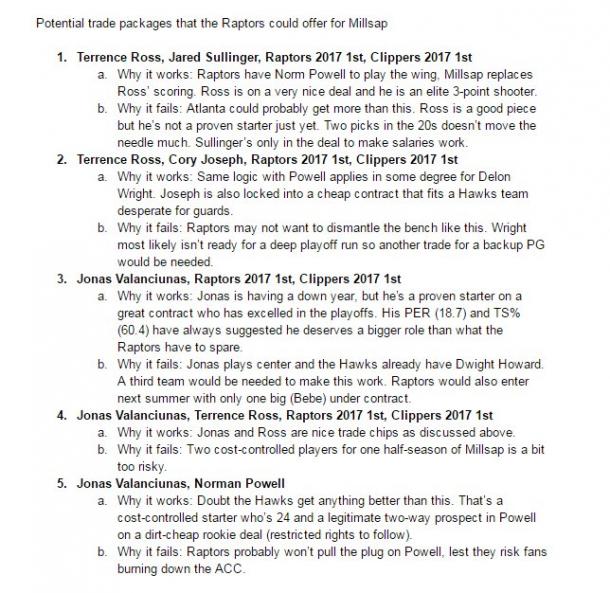 What the Raptors can offer
One thing you know is that Kyle Lowry and DeMar DeRozan will obviously not be included in any deals. Jonas Valanciunas, who hasn't been too impressive this season, in my opinion, is very unlikely to be traded. You also take into account that the Hawks already have the home wrecker in Dwight Howard, so why would they want Valanciunas?
I would expect that Norman Powell is someone that Ujiri doesn't want to see depart from the franchise anytime soon. Patterson is also someone the Hawks probably wouldn't be interested in, considering he'll be a free agent this offseason.
What does that leave you with? Everyone else pretty much.
Terrence Ross could very well be on his way out if Millsap will be sporting a Raptors jersey. Ross has been phenomenal this season for Toronto, posting 10.8 points on 46.4 percent shooting from the field and 41.2 percent from beyond the arc off the bench.
This has been his best season to date and for Ujiri, he is a very valuable trade asset.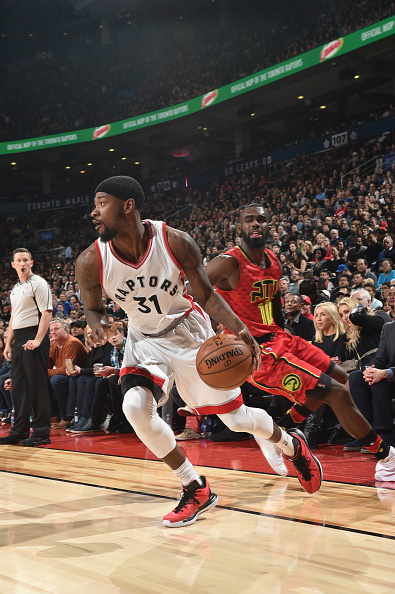 Who benefits from a Terrence Ross departure?
Of course Powell, who would get a chance to showcase his hidden talents that head coach Dwane Casey has shoved to the bottom of the bench. #FreeNormanPowell
Question is, are the Raptors ready to cut ties with Ross? Every Norman Powell fan is.
Next up you have Cory Joseph and DeMarre Carroll. Both players have had moments where they've been productive but one major thing to note is that they're very inconsistent.
Joseph leaving would open up room for Delon Wright to potentially allocate minutes. Carroll leaving would be very unlikely to head back to his former team in Atlanta. Highly due to injury concerns and his trade value isn't too compelling as we speak.
I would expect Joseph to be someone that the Hawks would ask about, as their talent in regards to their point guard position isn't something to fond over. This would also mean more minutes for Powell, where he would likely fill in Joseph's role in the Lowry + bench lineup that we all adore.
Now you think about Lucas Nogueira, Jakob Poeltl, and Pascal Siakam. Regarding Nogueira, the Hawks have been there and done that and likely don't want him back.
Poeltl and Siakam could likely be packaged along with another player to Atlanta. Which one would it be? Who knows. Toronto also has two late first round picks in this year's NBA draft that they could add on.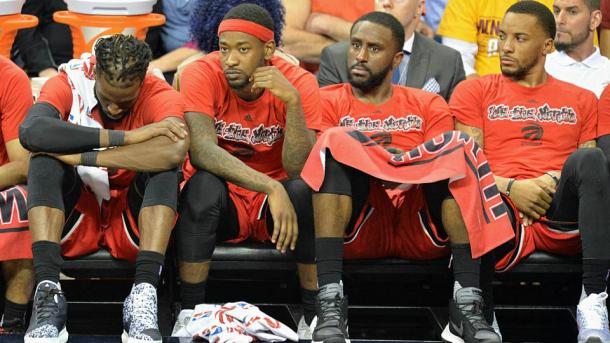 Would the Hawks Even be Interested?
Another big question is, what do the Hawks even want and can the Raptors offer it? Speaking to a couple supporters of the Hawks, they expressed that Toronto doesn't have much that really intrigues them.
For a Hawks team that would trade Millsap, you would expect them to want to then rebuild, right?
If that is the case, I don't think the Raptors have enough to offer. No reason for the Hawks to want a couple role players unless they were planning on flipping them in return for future draft picks.
I would expect the Boston Celtics, who have also been linked to the Millsap trade rumors, to have more to offer with a load of draft picks. The Phoenix Suns potentially too, can offer more if the Hawks were looking to rebuild. It really all depends on what general manager Wes Wilcox plans next for Atlanta.
Rebuild or continue to lose in the playoffs? The answer to that should be quite easy.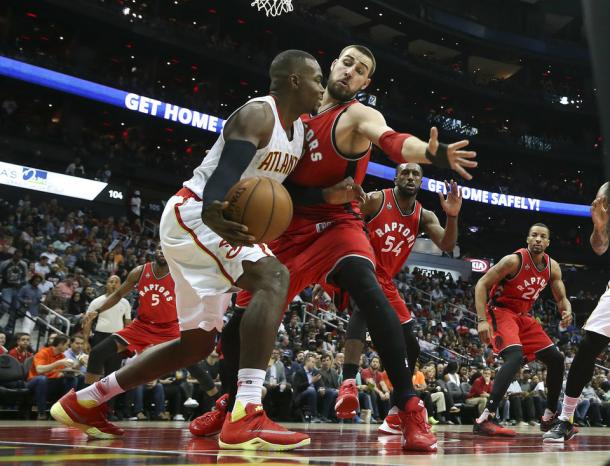 Concerns with Trading for Millsap
My struggle with this is if it's really worth it to go after Millsap?
Going after Millsap would indicate that the Raptors in a sense are "all in" to challenge LeBron James and the Cleveland Cavaliers.
Could Millsap catapult the Raptors over LeBron? I'd say no.
I'd like to think so but King James really is a freak of nature. Yes, the Raptors would put up a valiant effort but I'm not a hundred percent sold on taking the risk of losing key pieces to Casey's 9-man rotation, for Millsap, who could jet from Toronto come July in heartbeat.
Let's just say the Raptors do land Millsap, what should they do come free agency with Lowry, Patterson, and Millsap all being highly sought after free agents.
You're definitely losing one of them. If it is Patterson, you're losing a guy that has been instrumental to Toronto's success over the years.
Are you then willing to paying both Lowry and Millsap max money?
Not to mention, both of them are in their thirties and soon to be on the decline.
In a magical world, the Raptors do get Millsap and he gets them over Cleveland, but sadly we are on planet earth. Yes, it might look good on paper but there's a lot that could go wrong with trading for Millsap.
Luckily the Raptors have Ujiri holding the keys, so whatever he decides to do, I suggest fans should trust him and we'll be just fine.