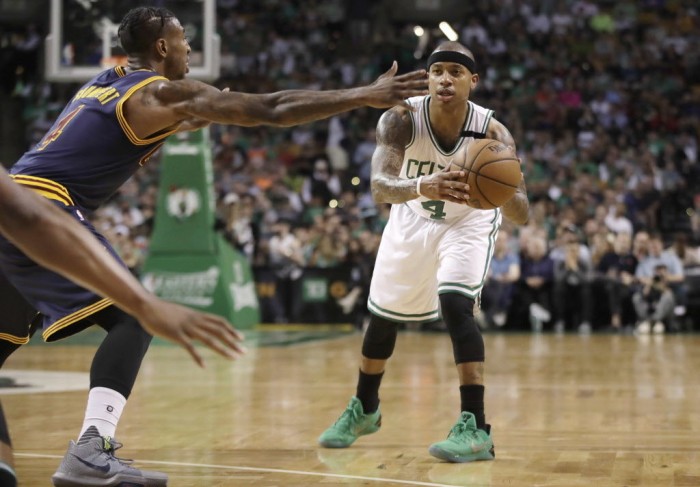 Isaiah Thomas' injury got worse as the Boston Celtics were thrashed 130-86 against the Cleveland Cavaliers on Saturday and coach Brad Stevens was left with no choice but to take the point guard out of the game.
The 28-year-old has had a tough play-off season not just physically but also mentally with the tragic loss of his sister, Chyna.
However, not many could have expected Thomas to have come this far. It would have been no surprise if Thomas decided not to play for the entirety of the playoffs. But we've seen a player that has shown great professionalism.
The last pick in the 2011 draft, scored a career-high 53 points on what would have been his sister's birthday in Game 5 against the Washington Wizards.
That game was an example of Thomas battling through the pain he was suffering as the Celtics would end up clinching the series in seven games.
The timing of this recent injury announcement may have come at a reasonable time. The 17-time champions are down 2-0 going into Sunday's match in Cleveland so the Celtics may feel like there isn't a huge amount of expectation resting on their shoulders.
With Boston also having the first pick in the upcoming draft, there is a lot Thomas and his team can be positive about.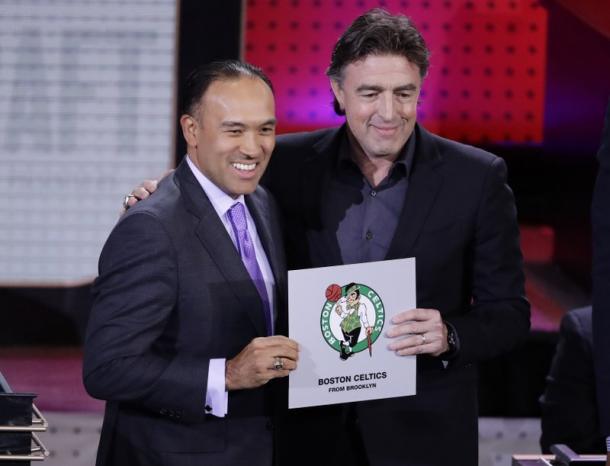 Markelle Fultz has been heavily linked with the Celtics and this is what Thomas had to say on the 18-year-old.
"He's a good friend of mine. If it happens, we'll figure out how to play together. If not, we'll go from there."
Fultz and Thomas would make a threatening backcourt partnership for the future as both could well improve each other's game.
Thomas has had a fantastic season that has seen him develop into a star player and he could well reach a new level next season.