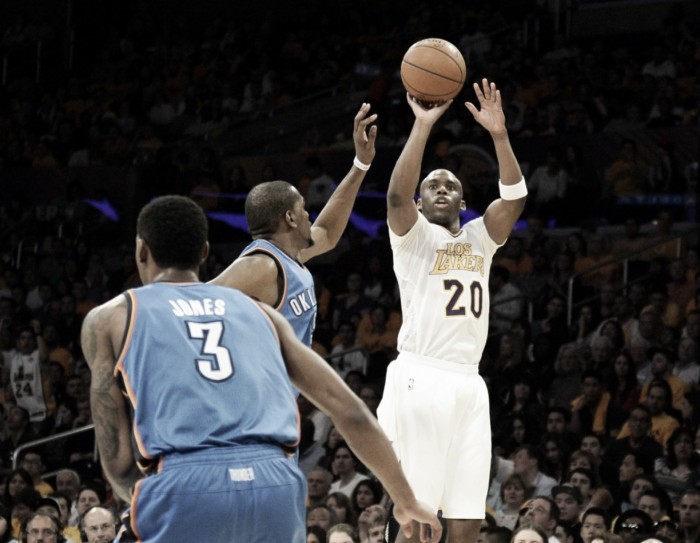 The Washington Wizards took a step toward bolstering their less than stellar bench by signing Jodie Meeks to a two-year contract, according to The Vertical's Shams Charania. Meeks will make $7-million over the life of the deal. Washington plans on using the bi-annual exception to sign Meeks to this pact.
Bench Help in D.C.?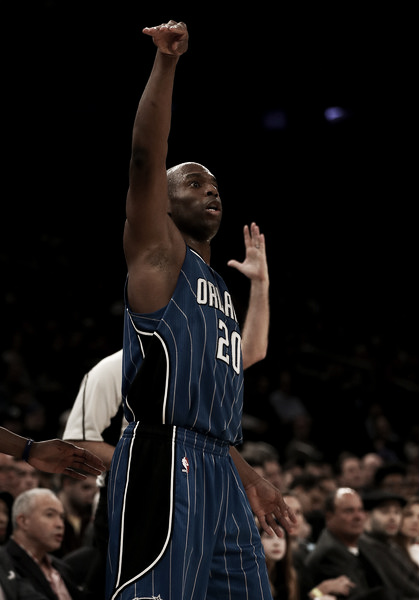 The team hopes that Meeks can add some much-needed scoring to their relief corps. Last year, the Wizards had one of the worst bench units in the NBA; only the Minnesota Timberwolves' reserves averaged fewer points per game. Washington's lack of depth reared its head in their Eastern Conference Semifinals matchup against the Boston Celtics, where the backups gave up multiple comfortable leads en route to losing the series.
Meeks' Benefits for the Wizards
Additionally, Meeks adds more shooting to a Wizards team that finished ninth in three-point field goal percentage. In eight NBA seasons, Meeks has shot 37 percent from downtown. Last year with the Orlando Magic, he scored 9.1 points per game with a .402/.409/.878 shooting line. Meeks does not contribute much else to the team outside of his long range shooting. His Defensive Box Plus/Minus totals have always started with a minus sign (although his defensive win shares are a bit better). Also, his shooting around the basket is not particularly good; Meeks shot 52 percent in the restricted area and 27 percent in the paint, both well below the league averages of 60 and 41 percent respectively. With John Wall on the roster, Meeks will only have to worry about knocking down open threes.
What's Next for Washington?
With the Meeks signing and roughly $94 million already on the books for 2017-18, this may signal the end of Bojan Bogdanovich's time in the nation's capital. An unrestricted free agent, Bogdanovich might seek a larger payday elsewhere. The Wizards will presumably turn their attention to re-signing starting small forward Otto Porter to a new deal to keep their good starting lineup intact.