 The New York Knicks have had a relatively quiet summer, though they've made a few signings of note.
Seeking out Nigel Hayes and inking him to a deal that isn't fully guaranteed seems like the signing of Micheal Beasley; an attempt to fill a roster spot at a cheap price.
The Youth Revolution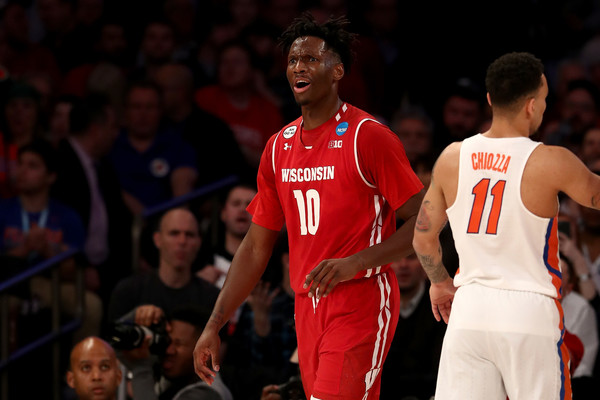 Hayes may have just been a last-dtich effort to fill up some roster space, but he also happens to fill the formula that the Knicks are concerned with: youth and athleticism.
Listed at 6-foot-8 on ESPN, Hayes is around the same height as Carmelo Anthony and although his offensive skillset pales in comparison, he still has something to offer. Hayes has a decent set of post skills to go along with his ability to finish at the rim. He's a bit slow off the dribble, but he makes up for it with smart, well-timed shots. He's made some slick passes from the high post and low post alike, and can even space the floor enough for a three-point attempt here and there.
At 22, Hayes fills a void at small forward that may be left behind if Anthony is traded away. He's a young, athletic player and should fit well within the Knicks' offensive scheme.
College years
Hayes spent four years in Wisconsin where he won the Big Ten Sixth Man of the Year award in 2014.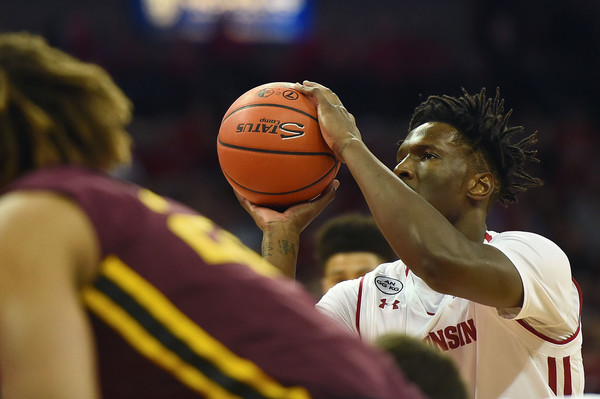 Over the course of that four-year span, Hayes averaged 12.5 points per game on a slash line of .457/.332/.666. His free-throw shooting and three-point shooting have less than desirable averages, but with the right guards around him, Hayes could excel. His post game more than makes up for his inconsistency from beyond the arc, but in the event he's fouled, Hayes could prove more hurtful than helpful.
In the grand scheme of things, Hayes' skillset isn't necessarily built for today's NBA. However, Head Coach Jeff Hornacek likes to play an up-tempo style of basketball, which could lead to some impressive fast breaks with Hayes on the court.