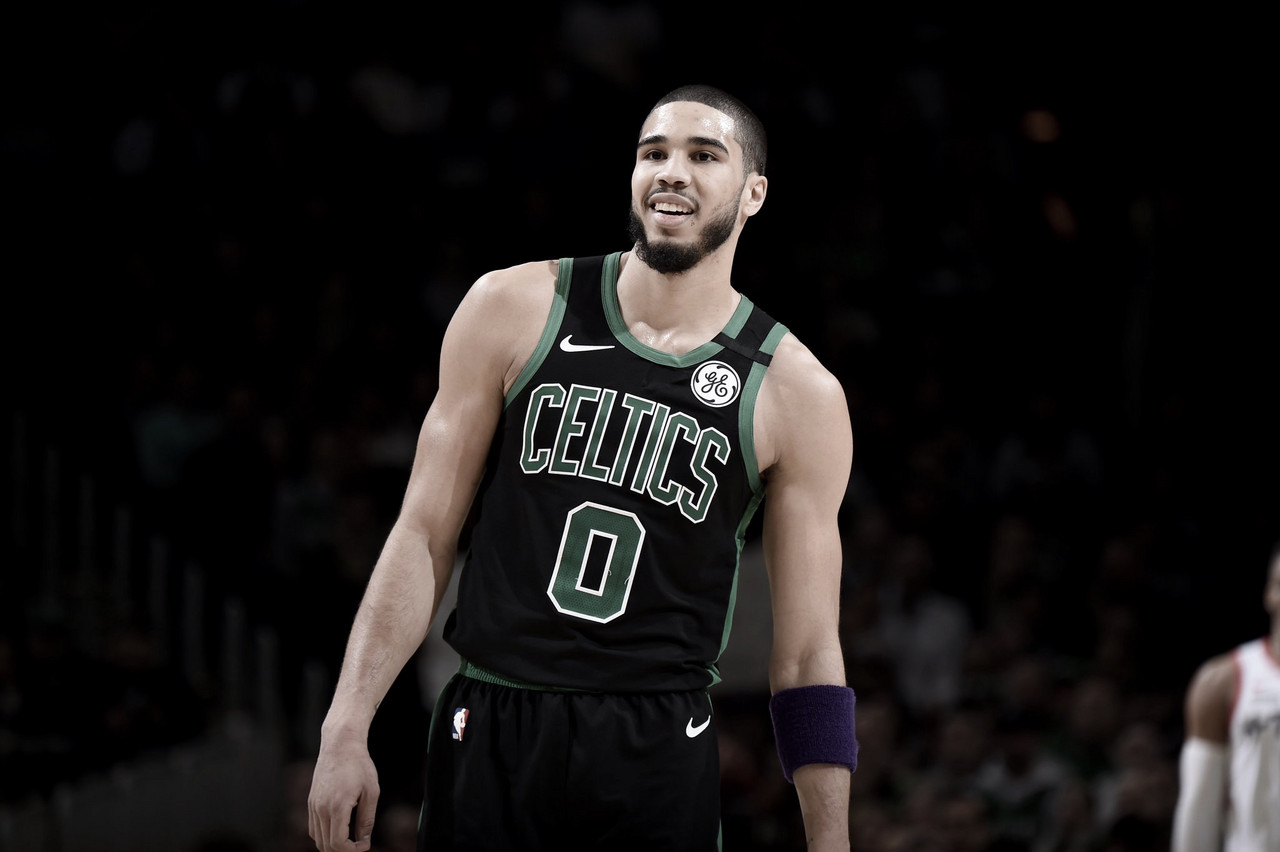 The impact Jayson Tatum has had in the Celtics organization since being drafted in 2017 has been unlike any other player in his draft class.
Leading them to the Eastern Conference finals as a rookie and to the second round of the playoffs his second year, 'JT' has proved his worth at the TD Garden.
Brian Windhorst from ESPN reports that Boston is prepared to offer a max-extension contract to Tatum this offseason. The 22-year-old is making $7.83 million for the 2019-20 campaign and currently has a team option for $9.9 million next season.
The Duke product, who made his first All-Star game appearance this season, averages 17.2 points, 5.9 rebounds and 2.2 assists in 218 career games.
Miami Heat's Bam Adebayo, posted a tweet regarding the rumors around the Celtics organization, supporting Tatum. Both of them are from the same draft class, with Tatum the third overall selection by the Celtics, and Adebayo by the Heat with the 14th overall pick.
May 30, 2020