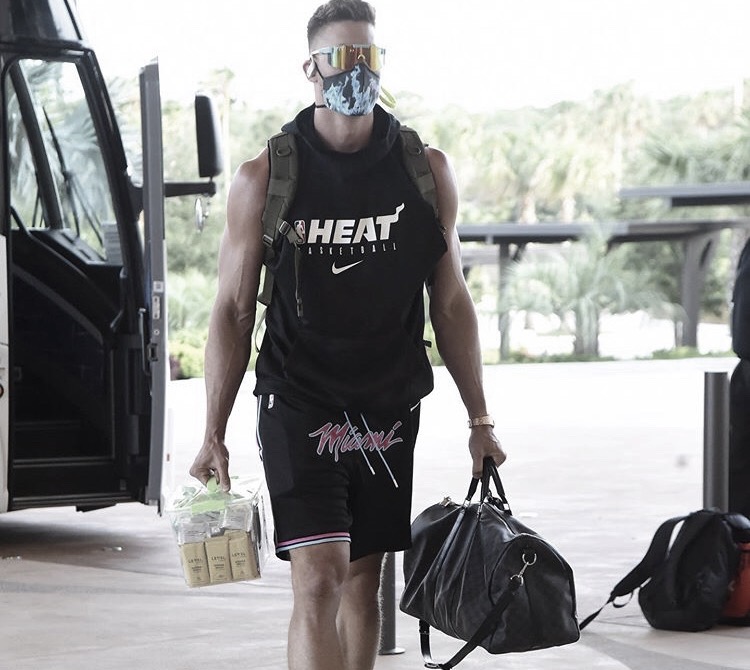 It started with JJ Redick and the twitter account, NBA Bubble Life, now it seems like multiple players at 'the bubble' in Disney are gonna attempt to finish a beer as fast as they can.
The 'NBA Bubble Challenge' demands skills from the players, by opening their throat as much as they can in order to 'chug' a beer the fastest.
So far it seems like Miami's Center, Meyers Leonard is the king of it, by beating Jazz' Jordan Clarkson. Clarkson's teammate, Royce O'Neale also joined the challenge, but wasn't as impressive as everyone else.
Despite having an early start, 'JC' couldn't handle Leonard's skills, as the big man finished a 16oz Corona Beer Can in two seconds.
Sorry meant to post this earlier. Multitasking post practice. @budlight @NBABubbleLife pic.twitter.com/pBsau1SHoQ

— JJ Redick (@jj_redick) July 12, 2020
👑 King of the Bubble. Accepting all challengers 👑 @NBABubbleLife @CoorsLight pic.twitter.com/S0GtHmlAK3

— Meyers Leonard (@MeyersLeonard) July 12, 2020
cheers brothers 🍻 @jj_redick & @MeyersLeonard pic.twitter.com/T7LrsJsYmp

— Jordan Clarkson (@JordanClarksons) July 16, 2020
I was drinking baby cans? No problem. 16oz might have been easier. Ain't nobody competing with me. 🤝🔨 @NBABubbleLife pic.twitter.com/eiAMyjRHmF

— Meyers Leonard (@MeyersLeonard) July 16, 2020
Who will be the next NBA star to attempt the challenge?