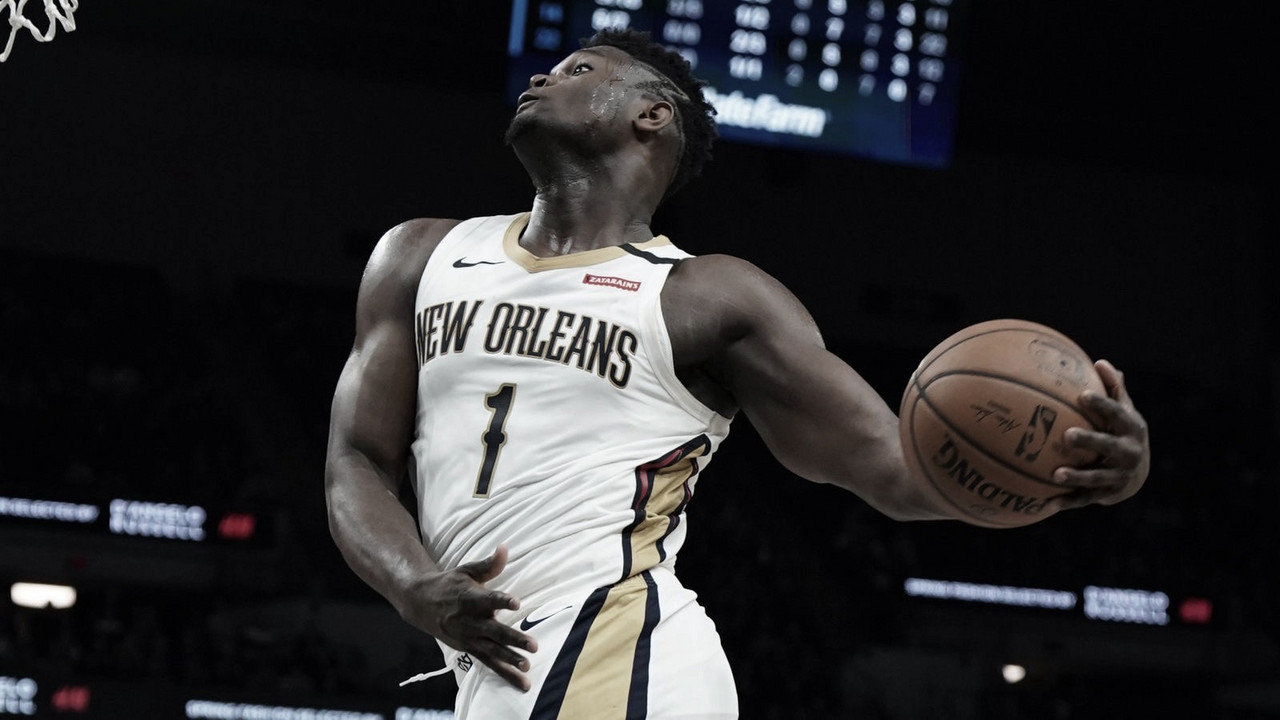 The New Orleans Pelicans are ready to pick-up the NBA season restart right where they left-off back in March. Alvin Gentry's team is ready to fight for that eight seed, and will need their full squad healthy for it.
Good news for them, as Zion Williamson has been cleared from his 4-day quarantine and is expected to play in the 'seeding games' opener against the Utah Jazz on July 30th.
Pelicans F Zion Williamson has cleared quarantine and will return to practice with the team in Orlando this evening, sources tell ESPN.

— Adrian Wojnarowski (@wojespn) July 28, 2020
The No. 1 pick in the 2019 NBA Draft left Orlando for a week to attend an 'urgent' family matter.
Williamson was tested daily during his absence and continually came back negative for COVID-19, which helped him to have a shorter quarantine. The league has said quarantine for those who leave the bubble can last as much as 10 days or more if those individuals are not tested daily while they are away.
Zion is averaging 23.6 points and 6.8 rebounds in only 19 games this season for New Orleans, who are one of six teams in the race for the final playoff spot in the Western Conference.