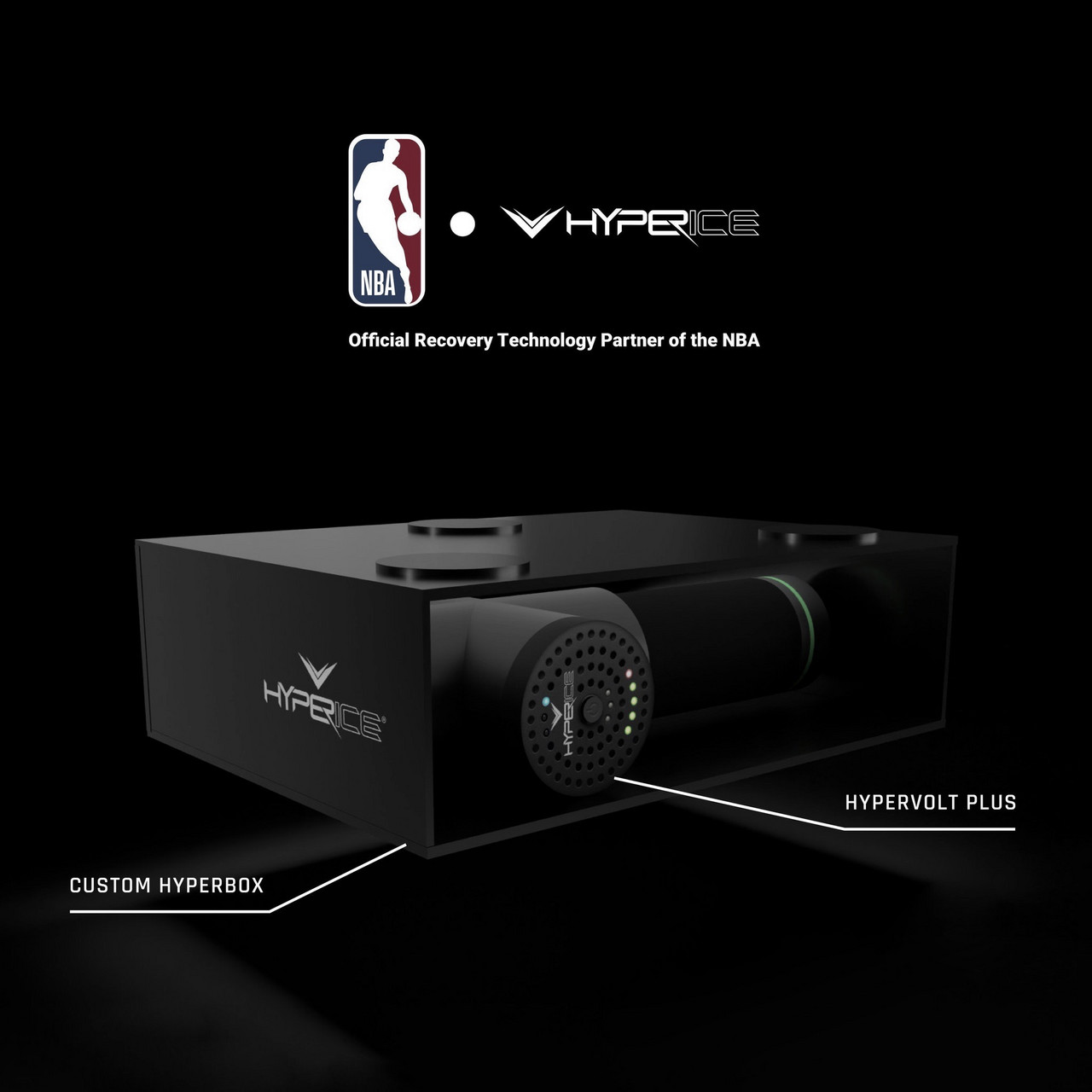 The NBA has announced a multi-year partnership that makes Hyperice the Official Recovery Technology Partner of the league.
The recovery and performance technology brand will provide NBA players with Hyperbox, a percussive massager that will be available to players on the bench.
The device will be located under each player's seat and will be easily accessible during the season as well as at league events including NBA All-Star and MGM Resorts NBA Summer League.
"The NBA is one of the most forward-thinking organizations in the world, and we are proud to be named its Official Recovery Technology Partner," said Jim Huether, CEO of Hyperice. "We share a common vision: to prioritize player health and optimize performance. Now, for the first time ever, NBA athletes will have real-time access to cutting-edge recovery technology courtside."
Huether also stated that this partnership should elevate the in-game experience and raise the wellness and recovery bar for sports leagues and organizations worldwide.
The league and Hyperice will premiere their new commercial during the 'seeding games' opener on TNT. The commercial includes six-time NBA All-Star Blake Griffin of the Detroit Pistons, Naomi Osaka, Juju Smith-Schuster and Colleen Quigley. WATCH HERE
The Pistons star, Griffin, also happens to have invested in the brand back when it was a small-scale operation in 2011. Safe to say it was a good investment for him.
"When I invested in Hyperice back in 2011, they were a small startup that was developing products to help players enhance their recovery and improve performance," said Blake. "The brand has made huge strides since then and has continued to evolve and innovate new technologies that we as players have all benefited from."