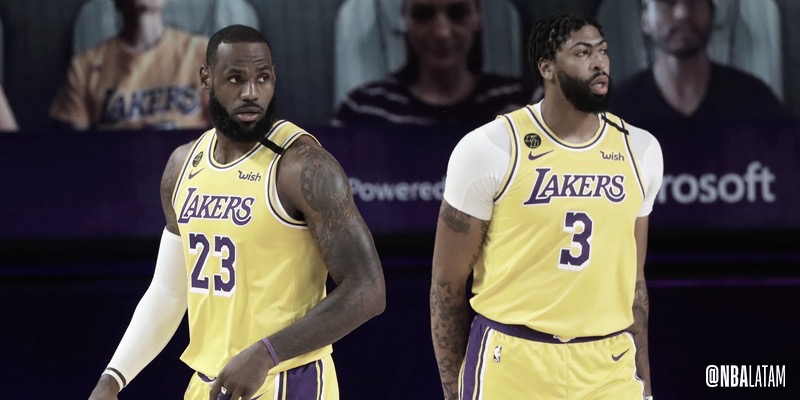 The Los Angeles Lakers have been a dominant force in the association since the season started back in October 2019. Everyone knew that the arrival of Anthony Davis was going to impact the West, but nobody knew how much.
Frank Vogel's team officially clinched the No. 1 seed in the Western Conference with just a few contests left in the 'seeding games', and is the first time in 10 years that the team has accomplished this feat.
In this dominating season, the Lakers became the first team to go from the lottery to the No. 1 seed in their conference since the 2007-08 Boston Celtics. They also became the first team in NBA history to earn the top seed in their conference immediately after a 5-year playoff drought.
"If you're winning enough games to secure the No. 1 seed, you're building the right habits that are going to be necessary for you to win in the playoffs," Coach Vogel told ESPN after clinching the No. 1 seed in the West. "Obviously we have bigger aspirations than the No. 1 seed, but we are proud of the accomplishment and we'll enjoy it while we're getting ready to get our group ready for the playoffs."
Led by LeBron James, and built around a solid group of veterans, the Lakers have been solid from start to finish. This season, 'The King' is a frontrunner for MVP alongside Giannis Antetokoumpo, averaging 25.4 points, 8 rebounds and 10.4 assists per game.
The Lakers have now clinched the No. 1 spot in the West for the 17th time in franchise history, and they have won the championship in nine of those 17 times.