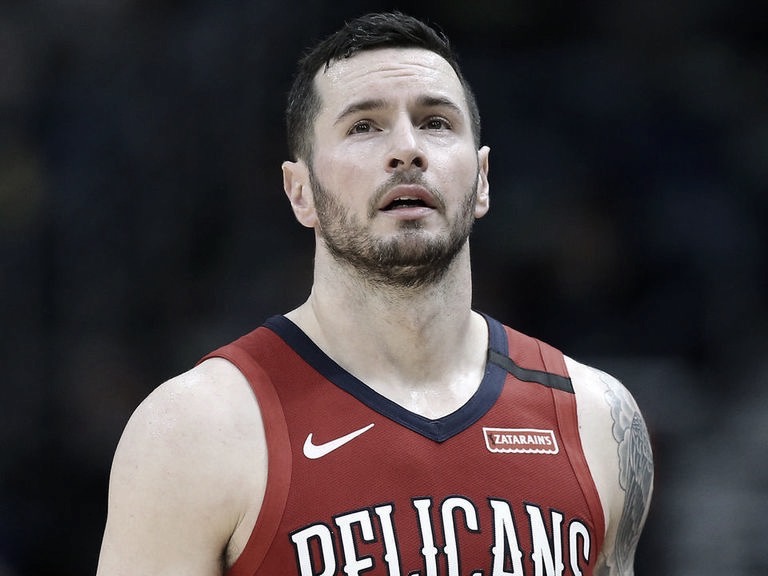 JJ Redick's time with The Ringer has come to an end, as the sharpshooter from the New Orleans Pelicans is moving to do his own thing.
Redick, who alongside Tommy Alter hosted a podcast with The Ringer called 'The JJ Redick Podcast', revealed he is starting a new show and a production company to develop more podcasts.
Both Redick and his co-host and business partner, Tommy Alter, will launch this new project and title it "The Old Man and the Three."
Excited to share some podcast news! As of today @talter and I have launched a brand new podcast- "The Old Man and the Three" @OldManAndThree- and a podcast company- ThreeFourTwo Productions. We will still be bringing you behind the scenes access to the NBA 1/

— JJ Redick (@jj_redick) August 3, 2020
I also want to thank @BillSimmons and everyone at @ringer. It was an absolute pleasure working with you for the last 3 years.

— JJ Redick (@jj_redick) August 3, 2020
"We want to bring on people we know in different industries, whether that's doing another basketball pod or a food pod or a political pod," Redick told NY Times. "These are the sorts of conversations we're having right now. But the focus right now is on launching the new podcast."
As of now, Redick will be recording his episodes from inside the NBA 'bubble', and has even launched two episodes already, featuring Damian Lillard from the Portland Trail Blazers and Stacey Abrams, the former candidate for governor in Georgia.
In honor of hosting Lillard on the show, JJ and Alter even decided to give away 10 pairs of his signature shoe, Adidas Dame 6.
.@dame_lillard on his rookie season and what he learned pic.twitter.com/6R7T6Ci8a1

— TheOldMan&TheThree (@OldManAndThree) August 5, 2020