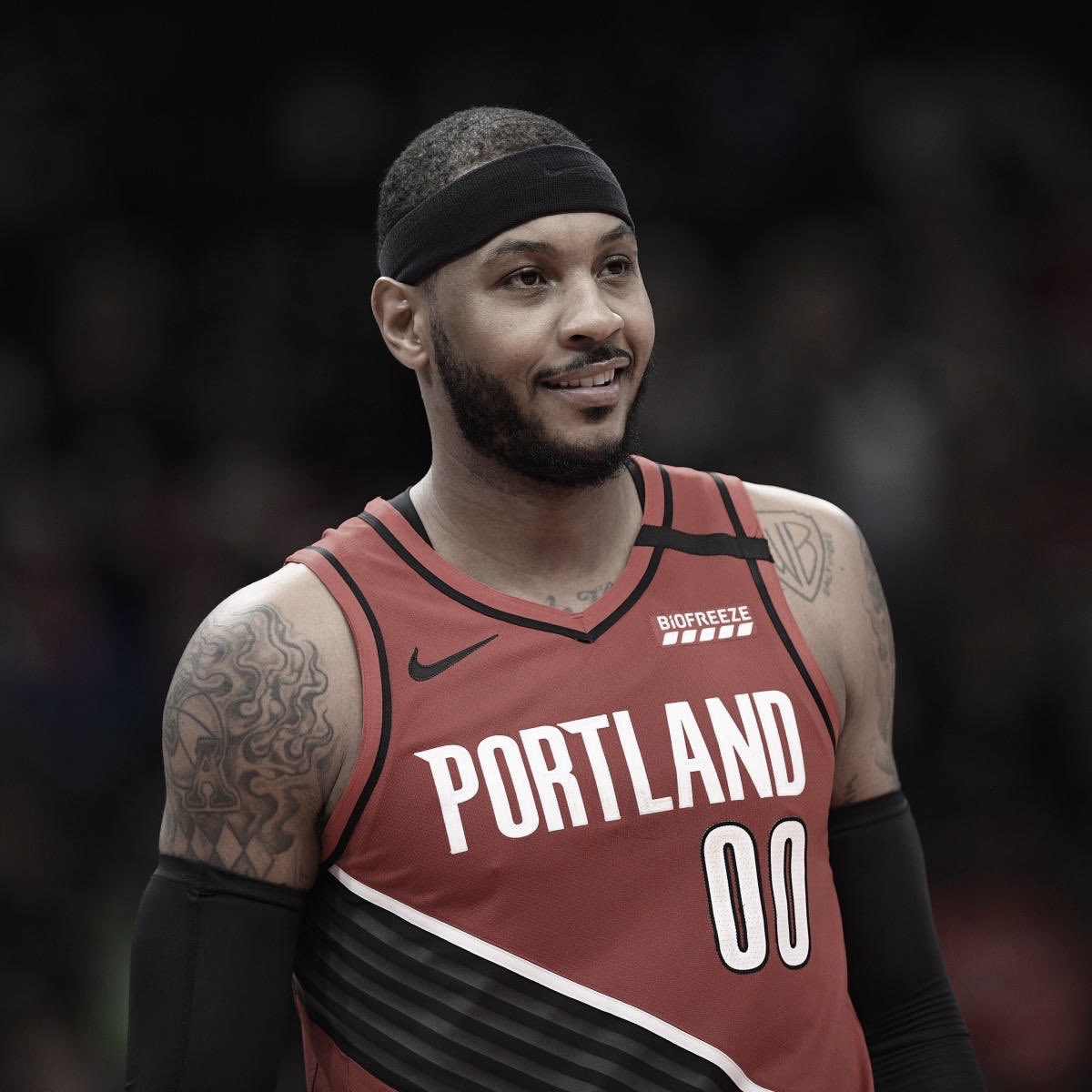 If there's someone who deserves all the recognition in the world is Carmelo Anthony. Even though he was rejected by the league for almost a full year, he never gave up, and fought his way back into the NBA.
Now, the Portland Trail-Blazers guard has moved into 15th all-time in scoring. Melo passed two former Boston Celtics the same night in John Havlicek and Paul Pierce, and now sits less than 100 points away from catching Tim Duncan.
This season in Portland, Melo is averaging 15.3 points, 6.3 rebounds and 1.5 assists per game. Even though they are struggling to make the playoffs, is not a bad comeback season for someone who has been considered 'washed up'.
The game ball goes to @carmeloanthony.

Congrats, Melo! ❤️❤️ pic.twitter.com/yd6wttXI3P

— Portland Trail Blazers (@trailblazers) August 10, 2020
The moment 36-year-old, 17-year and 10x NBA All-Star veteran is proving everyone wrong. His impact with Portland goes way beyond the court too, as he has become a vocal leader for the team so as someone his teammates can rely on.
"It's an honor and I'm blessed to still be able to do it," said Anthony. "To reach that Top 15, I don't want to take that for granted, some greats on there. But it's kind of hard to celebrate that at this moment. I appreciate it, it is what it is, it's a great milestone. Again, I don't want to downplay it, but it's very hard to harp on it and talk about it when you still in this dogfight because there's so much that we have to accomplish."