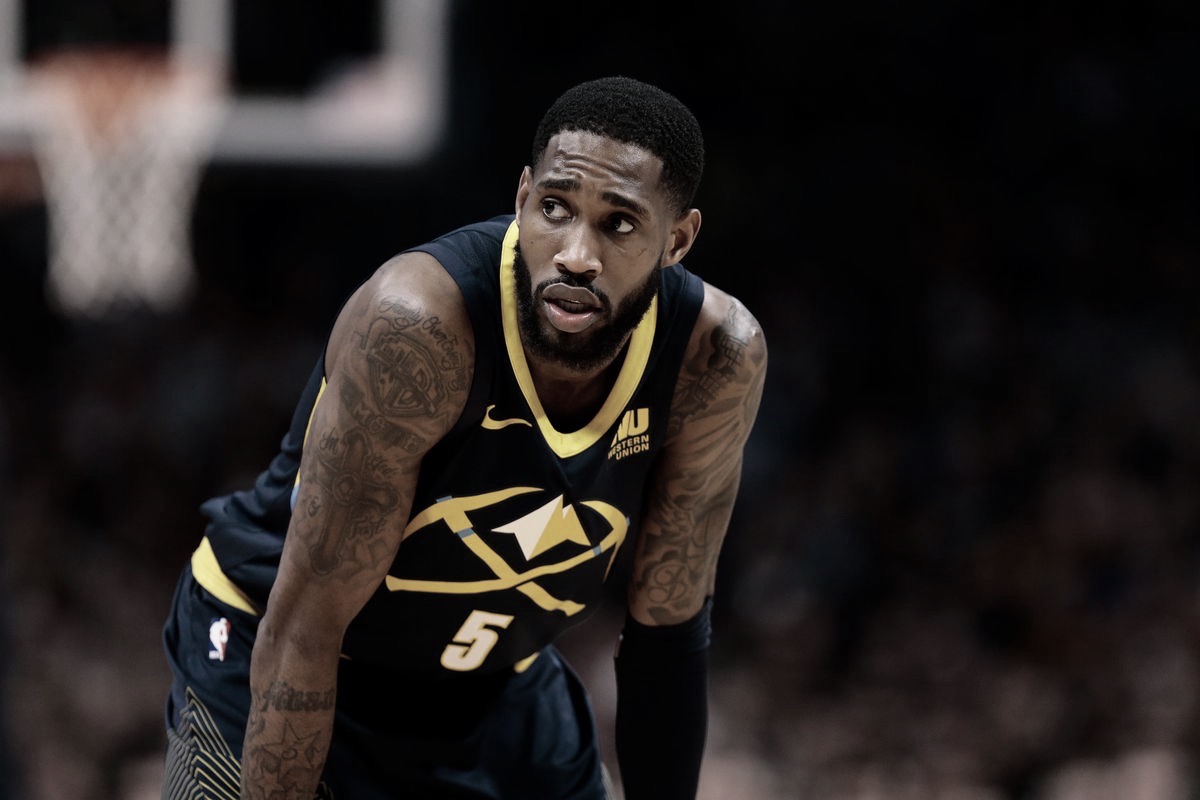 According to Mike Singer of the Denver Post, Will Barton is out indefinitely with the knee soreness he's been battling the entire time in the bubble.
The Forward, who was having a career year before the 'hiatus' averaging 15.1 points and 6.3 rebounds per game, has left the NBA campus in Orlando. Realistically, the chances we'll see him in action again this season are really slim.
Nuggets are in the middle of a high first round series in the West against the Utah Jazz. Rookie Michael Porter Jr. has taken over since the restart, starting every game as a result of Barton's absence.
Despite 'MPJ' doing work, the Nuggets will still miss Barton's presence in the locker room. The veteran is a vocal leader and in many ways the heart and soul of the team.
Mike Singer also reported Barton's condition hasn't improved since playing in a July 27 scrimmage before the seeding games. His knee issues have led to soreness in other areas of his body, Singer reported, and Barton is seeking a second opinion for his extended discomfort.
Barton is just one of two Denver starters injured. Gary Harris, who is still at Orlando, has a right hip muscle strain. Coach Michael Malone stated he's making good recovery but is not ready to play just yet.
Michael Porter Jr., Monte Morris and Torrey Craig are expected to continue to fill the void left by Barton and Harris.