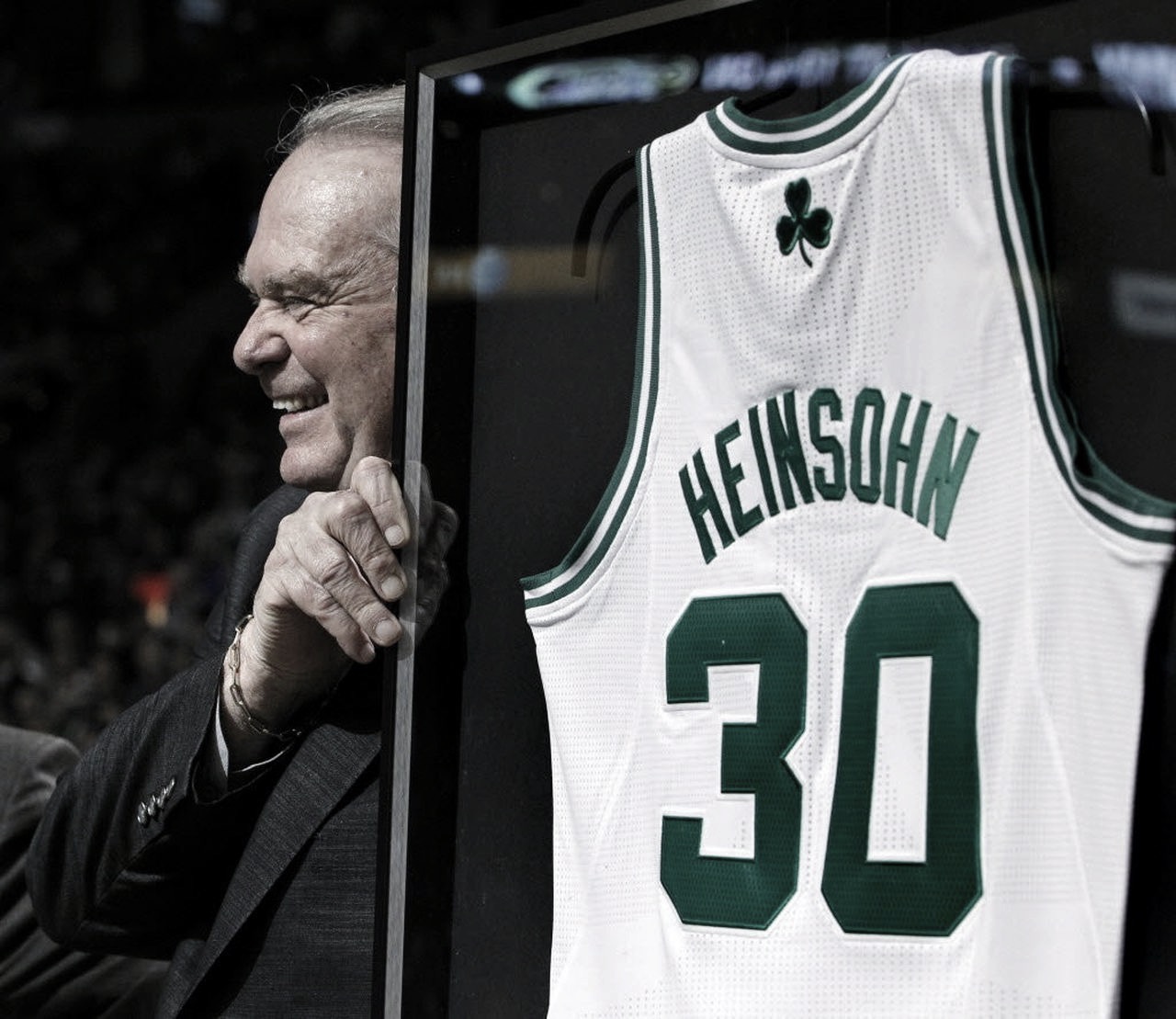 2020 keeps getting worse as months go by. The NBA family has suffered yet another loss this year, as the Boston Celtics legend Tom Heinsohn has died at age 86.
Heinsohn won titles with the Boston Celtics as a coach and player and is a Naismith Memorial Basketball Hall of Famer as a both a coach and player. Following his retirement, he served as an analyst for basketball on both the national and regional level.
"It's hard to imagine the Boston Celtics without Tommy Heinsohn. There isn't a generation of Celtics fans for whom Tommy's presence hasn't been felt," the Celtics said in a statement. "He is the only person to be an active participant in each of the Celtics' 17 World Championships, an extraordinary and singular legacy.
"For all of his accomplishments as a player, coach, and broadcaster, it is Tommy's rich personality that defined the man. A loving father, grandfather, and husband. A talented painter and a lively golf partner. Unofficial mentor to decades of Celtics coaches and players. A frequent constructive critic of referees. Originator of the most "Celtic stat" of them all, The Tommy Point. And a boundless love for all things Boston Celtics, a passion which he shared with fans over 64 years.
Multiple players and coaches across the association took over social media to express their feeling towards the Celtics legend.
RIP Tommy Heinsohn you were joy to listen to and learn from my heart is heavy today

— Jaylen Brown (@FCHWPO) November 10, 2020
Rest In Peace, Tommy. You have meant so much to the six decades of Celtics' fans that you shared the game with as a HOFer in every facet... An Incredible person, teammate and mentor. https://t.co/gdQ0CHTQd1

— Brad Stevens (@BCCoachStevens) November 10, 2020
R.I.P. Tom Heinsohn, NBA legend. For me I will always think of him as the color analyst on CBS's NBA coverage during the 80's, but his contributions throughout his career were too many to count.

— Steve Kerr (@SteveKerr) November 10, 2020
😢

— Paul Pierce (@paulpierce34) November 10, 2020
Damn RIP Tommy Heinsohn!!! "The Little guy" that's the nickname he gave me. Will miss his voice and everything he brought to the game especially Celtics basketball

— Isaiah Thomas (@isaiahthomas) November 10, 2020
Rest In Paradise Tom Heinsohn! #LEGEND 🙏🏾😢

— Kendrick Perkins (@KendrickPerkins) November 10, 2020