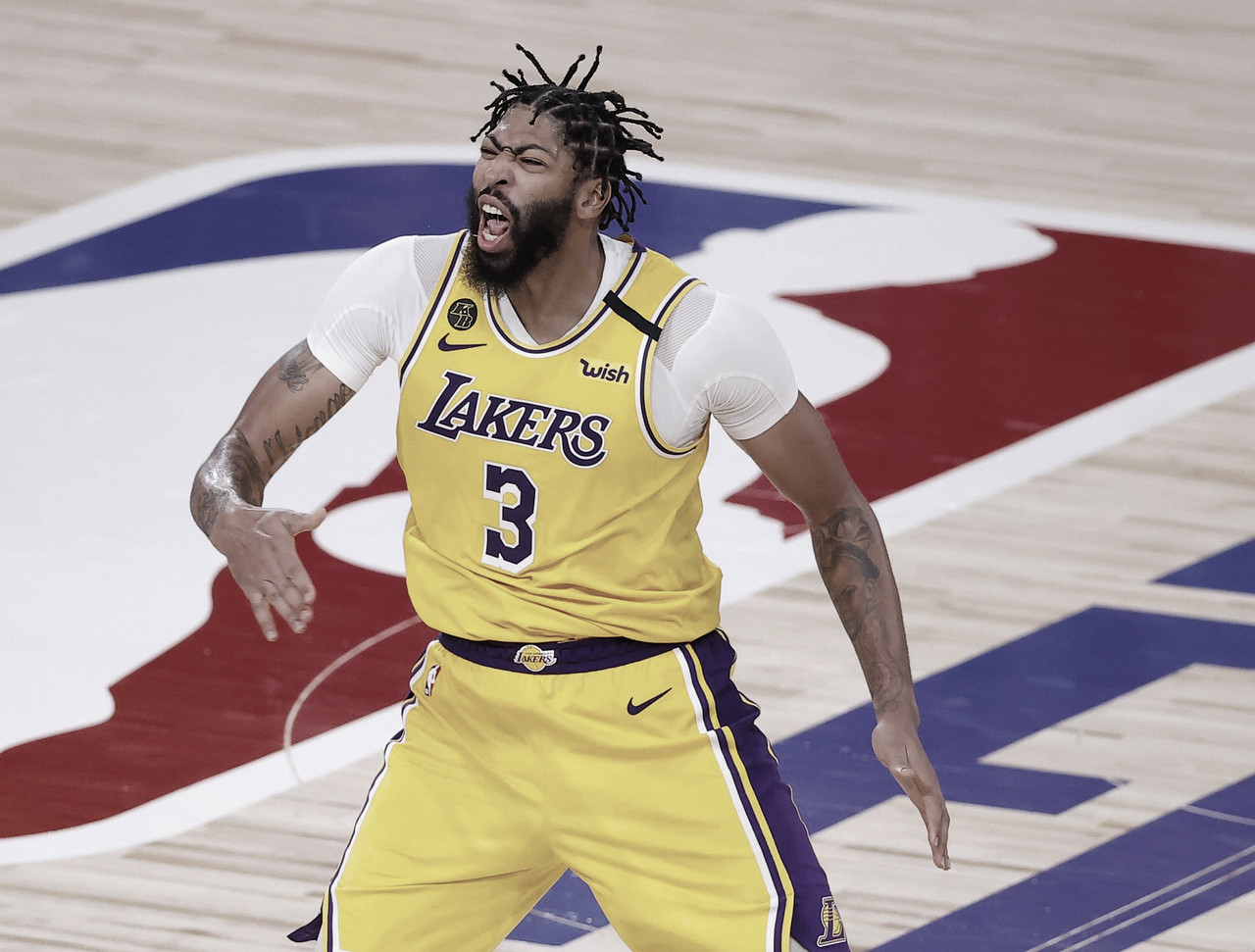 Following an outstanding first year with the Lakers organization, turns out Anthony Davis will be back with the 2020 NBA Champions for the next five seasons.
Klutch Sports' Rich Paul told Adrian Wojnarowski from ESPN that 'AD' has finalized a five-year max-contract worth up to $190 million to return to Los Angeles.
Official: Anthony Davis has formally agreed to his five-year, $190M deal with the Lakers, @KlutchSports CEO Rich Paul tells ESPN. https://t.co/dvRpEb8C0r

— Adrian Wojnarowski (@wojespn) December 3, 2020
In his first season with the 'purple & gold', Davis led the Lakers, along with LeBron James, to the franchise's first championship in 10 years.
The 26 year-old, committed to the Lakers through the 2024-25 season, was named an All-Star starter as well as first team All-NBA. He also finished second to Milwaukee's Giannis Antetokounmpo in the NBA's defensive player of the year voting.
Davis never thought of leaving Los Angeles during the offseason. Even though he declined a $28.7 million player option to become a free agent back in November, he always knew he wanted to stay and create a legacy in the Downtown Los Angeles.
The forward/center will make more than $32.7 million this season, more than $35 million next season and nearly $38 million in 2022-23. The fourth year of the contract is worth about $40 million, and the fifth year would be worth more than $43 million.
Contract for Anthony Davis with the Los Angeles Lakers:

2020/21 $32,742,000
2021/22 $35,361,360
2022/23 $37,980,720
2023/24 $40,600,080
2024/25 $43,219,440 (P)

Total $190M

— Bobby Marks (@BobbyMarks42) December 3, 2020
In his lone-year at the Staples Center so far, Davis was what everyone expected him to be, averaging 26.1 points, 9.3 rebounds, 3.2 assists and 2.3 blocks per game.