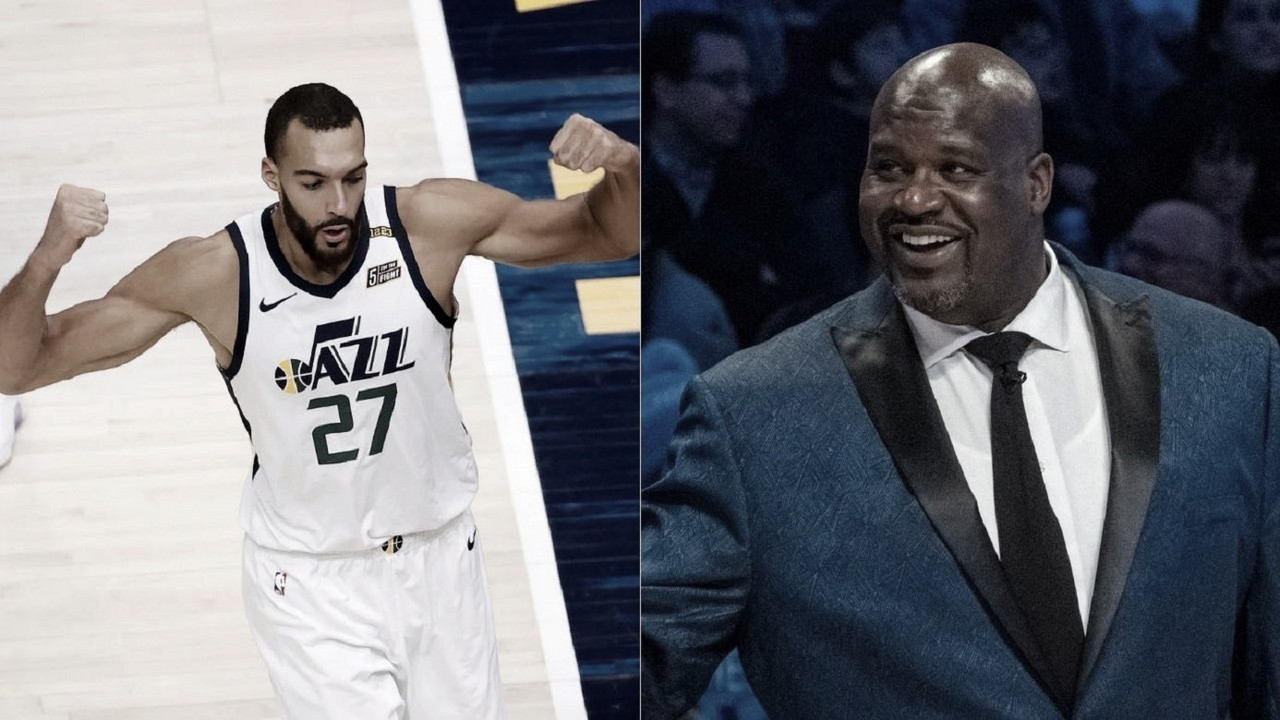 Since retiring from the NBA, Shaquille O'Neal joined the NBA on TNT 'Inside the NBA' show, where he shares a controversial table with former players Kenny Smith, Charles Barkley, and host Ernie Johnson.
Aside from talking about the current state of the league and support the stars, they tend to make some negative comments about certain players.
Funny enough, Shaq roasted Jazz Center, Rudy Gobert for signing a max-extension with the team during the most recent offseason.
The comments weren't made on the NBA on TNT set, but during a podcast episode from 'All Things Covered'.
The 4-time NBA Champion stated that Robert did not deserve the massive extension. The Jazz Center agreed to a five-year extension with the Jazz and became the highest-paid center in the history of the league.
"I'm not gonna hate, but this should be an inspiration to all the little kids out there," Shaq said. "You average 11 points in the NBA, you can get 200 million."
It wouldn't stop there, as the Hall of Famer dissed him yet again on a Instagram post.
"I would had 45 pts 16 rebound ten missed free throws in three quarters," Shaq wrote on Instagram. "He woulda had 11 pts four rebounds and fouled out in 3 quarters."
Following the comments made by Shaq, Gobert took over twitter to clarify there's no beef between both, and stated that he's used to proving people wrong.
"If people wanna keep speaking negatively about me or keep discrediting what i do it's on them and all that does is show who they are," he said. "I will always be happy for a brother beating the odds."
There is no beef. If people wanna keep speaking negatively about me or keep discrediting what i do it's on them and all that does is show who they are. I will always be happy for a brother beating the odds. And i'm gonna keep beating the odds. https://t.co/l241ZQ2Qk4

— Rudy Gobert (@rudygobert27) January 4, 2021