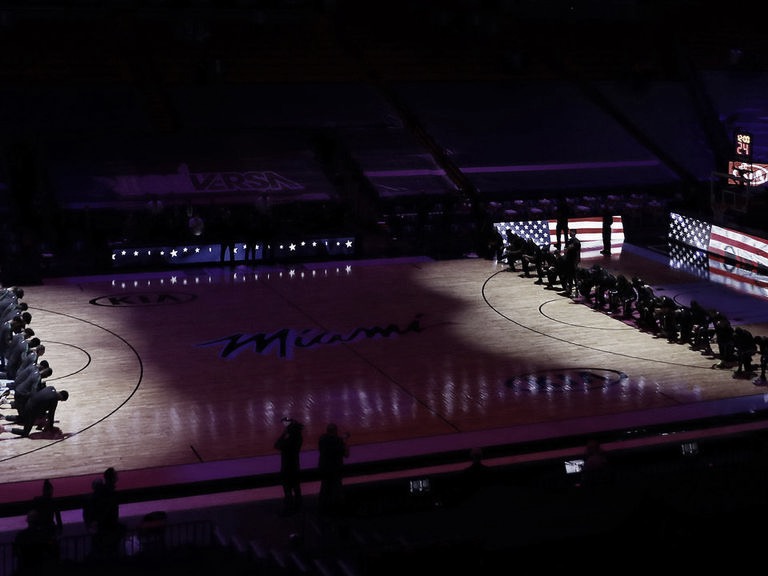 Politics have always been important for the NBA family but especially ver the last couple of months, including all the unfortunate events that have happened in the country.
After pro-Donald Trump rioters entered the U.S. Capitol building, causing destruction and interrupting the certification of the Electoral College's votes following the 2020 presidential election, the league decided to speak up.
Those aren't the only unfortunate news, as the Wisconsin police officer who shot Jacob Blake several times in front of three of his children will not face criminal charges in the shooting.
The Miami Heat and Boston Celtics started speaking up, releasing a joint statement explaining that they were moving forward with the matchup with a "heavy heart".
They weren't the only ones, as the players of the Detroit Pistons and Milwaukee Bucks took turnovers on their first possessions with all players kneeling on the court.
UNITED. pic.twitter.com/RCUuGY4HMN

— Milwaukee Bucks (@Bucks) January 7, 2021
There were also demonstrations of unity across the NBA, including teams taking a knee or locking arms during the national anthem.
"We live in two Americas. If you don't understand or see that then you need to take a step back. Not just one step but four or five or even 10 steps backward," LeBron James said. "How do you want your kids or grandkids to live in this beautiful country?
I couldn't help but to wonder if those were my kind storming the Capitol what would have been the outcome. We all know what would have happened if anyone even got close let alone storm or get in the offices."
.@kingjames addresses yesterday's incident at the US Capitol & much more following tonight's game. #Lakers pic.twitter.com/DO90S3kmls

— Spectrum SportsNet (@SpectrumSN) January 8, 2021