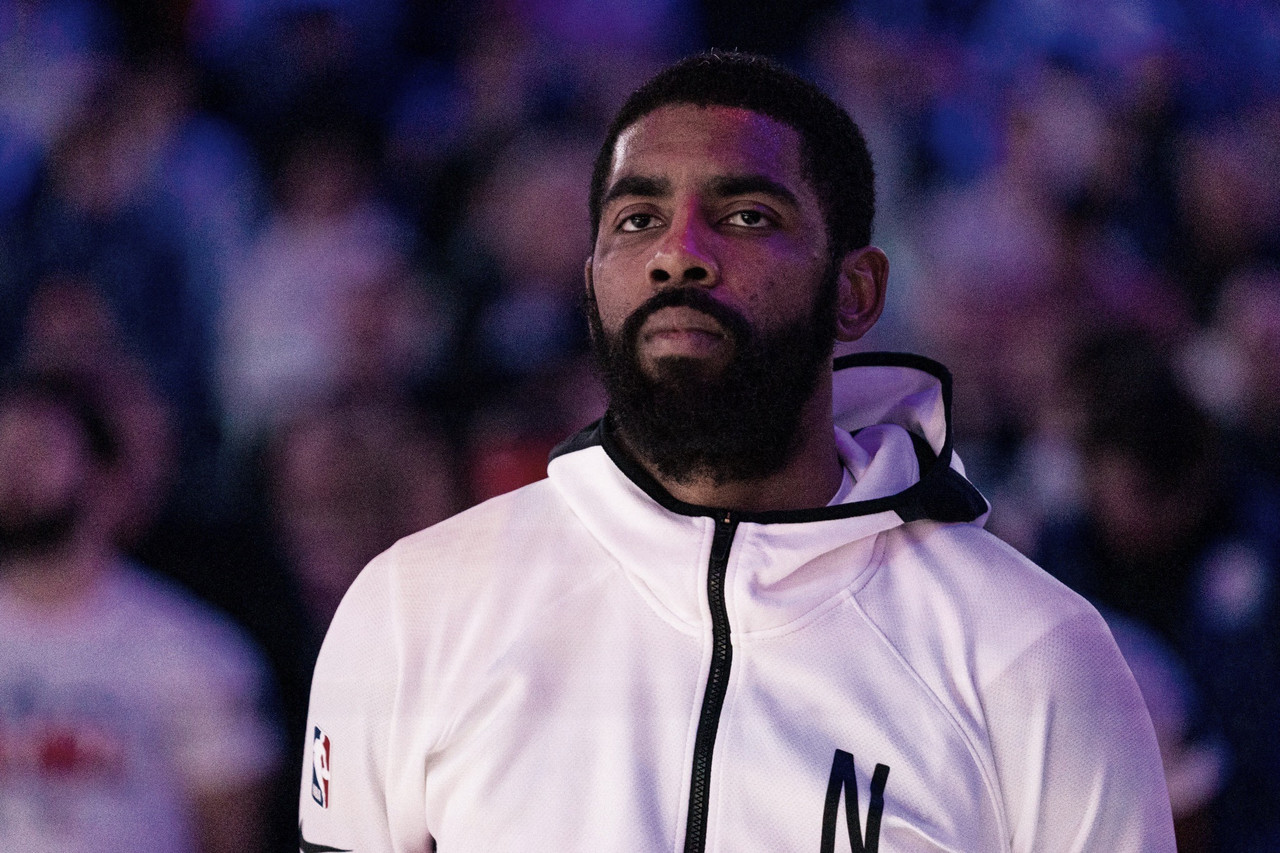 Kyrie Irving received a lot of judgment and criticism for his personal leave despite not sharing his reasons.
Irving said: "A lot of family and personal stuff going on so I just want to leave it at that." During this leave, it was revealed yet another kind gesture was made by the Nets star.
Stephen Jackson, a very close friend of George Floyd shared on "The Rematch" that Irving bought a house for Floyd's family.
George Floyd died in Minneapolis at the hands of now ex-police offer Derek Chauvin who kept his knee on his neck for 8 minutes and 46 seconds.
The 2003 NBA Champion spoke with host Etan Thompson about Floyd's daughter. He said: "I said I was gonna be my brother's keeper, take care of his daughter, make sure that her next days are her best days."
"Kyrie Irving bought them a house," Jackson said when noting how his friends have helped the Floyd family.
Irving downplayed the kind gesture simply saying to the media: "Just trying to do my part, selfless service that's all."
Irving continues to be a positive impact off the court even while being doubted by fans for how he conducts himself.
These types of deeds aren't rare with Irving. Irving also helped out the WNBA last year. The league allowed players to opt-out of their season due to concerns over the coronavirus. Only those who opted out for medical reasons were to receive pay.
Irving created a $1.5 million fund to pay those who chose not to play.
Irving also donated $323,000 to Feeding America, partnered with City Harvest to ensure 250,000 meals were distributed to New Yorkers and paid off the college tuition for nine HBCU students from Lincoln University. This was all in the past year and he has done even more selfless deeds.
Although he attracts a lot of negative attention for how he views the media, and how he took his personal leave, his character should be looked at in a positive light as he continues to prove he is committed to helping others in need.