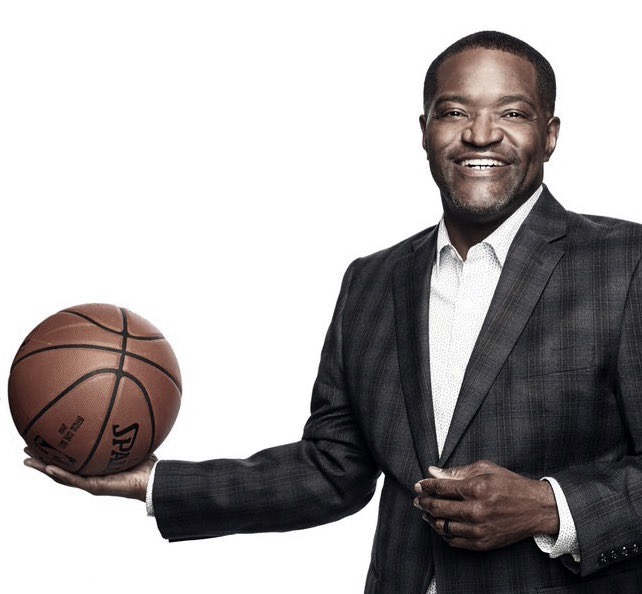 An NBA reporter and NBA TV analyst for more than two decades, Sekou Smith lost his battle against COVID-19 and died at age 48 on January 26th, 2021.
The NBA has proven to be a family, and whether you are a player, staff member, or journalist, everyone supports each other when it comes to the death of a member of the industry.
Players, coaches, and journalists around the league took a moment to honor Sekou Smith, who was also known for his role with Turner Sports.
NBA Commissioner Adam Silver issued the following statement regarding the passing of Smith:
"The NBA mourns the passing of Sekou Smith, a beloved member of the NBA family. Sekou was one of the most affable and dedicated reporters in the NBA and a terrific friend to so many across the league. He covered the game for more than two decades, including the past 11 years with Turner Sports, where he showed his full range of skills as an engaging television analyst, podcast host and writer. Sekou's love of basketball was clear to everyone who knew him and it always shined through in his work. Our heartfelt condolences go to his wife, Heather, and their children, Gabriel, Rielly and Cameron."
Smith was recognized league-wide, and not only did people honor him on social media, but also in multiple arenas.
Warriors honor Sekou Smith after first time out tonight while Steve Kerr's words about Sekou play over the loud speaker. pic.twitter.com/OVB7JuevO8

— Nick Friedell (@NickFriedell) January 28, 2021
The @ATLHawks pay homage to @SekouSmithNBA with a moment of silence prior to tipping off against the Brooklyn Nets. pic.twitter.com/XQInjhewlM

— Chris Haynes (@ChrisBHaynes) January 28, 2021
We join the rest of the @NBA family in mourning the tragic passing of @SekouSmithNBA and have reserved a media seat for tonight's game to honor his memory. pic.twitter.com/qgZtpkyBQo

— Cavs Notes (@CavsNotes) January 27, 2021
Beautiful tribute to our friend. 🙏🏽

— Marc J. Spears (@MarcJSpears) January 28, 2021
Reserving a media seat at tonight's game in loving memory of our friend Sekou Smith. pic.twitter.com/mhM2tFiP8s

— New Orleans Pelicans (@PelicansNBA) January 28, 2021
I've never had anything but positive interactions and conversations with Sekou Smith. Our prayers go out to the Smith family. We lost a good one. Rest In Heaven🖤 https://t.co/yszgMXpfo1

— DWade (@DwyaneWade) January 27, 2021
🙏🏾🙏🏾🙏🏾 https://t.co/g1zFAoz0Cl

— Harrison Barnes (@hbarnes) January 27, 2021
Man today just got a little heavier... my condolences to Sekou's wife, family, friends, and extended NBA family. What a kind and compassionate man we just lost. 🙏🏾🕊

— Chris Paul (@CP3) January 27, 2021
Sekou Smith was the very best of us. Smart. Funny. Unflinching. Full of good. A lot of days and nights on the road with him – Bubble, Finals, Olympics, wherever – and always this: Photos of his kids playing ball, or graduating, or leaving for college. Godspeed, my friend.

— Adrian Wojnarowski (@wojespn) January 27, 2021
Hard to process. An impeccable human being. Rest In Peace, Sekou Smith. pic.twitter.com/7MwOMyOAB3

— Shams Charania (@ShamsCharania) January 26, 2021