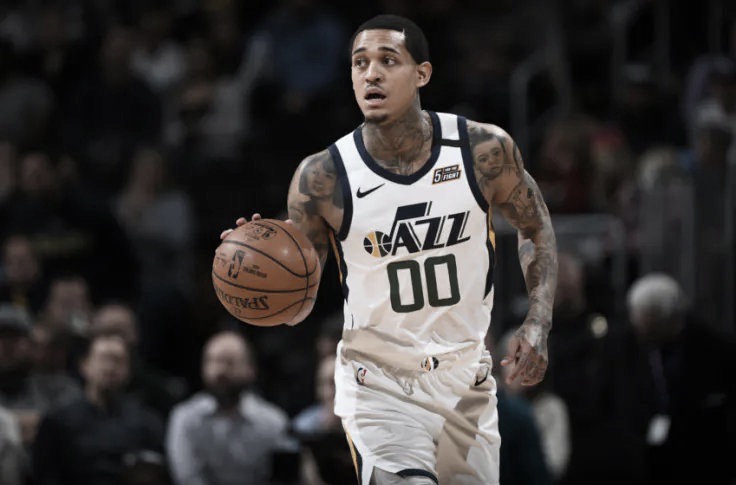 Jordan Clarkson has been incredible coming off the bench for the Utah Jazz. He's had a massive role in Utah's great season so far, helping them to the first seed in the West.
Clarkson is averaging 18.2 points from the bench this year, last year he averaged 15.6 points a game.
He is someone the Jazz can count on to get a bucket. Whether that is taking the ball to the rim or creating space for a jump shot.
He is shooting an impressive 38.5% from beyond the arc, the best he has ever shot in his career. He is also attempting 8.4 threes a game, the most he's ever attempted per game in his career.
He is good at shooting off his dribble and from catch and shoot. Clarkson attempting the most threes in his career per game, and nearly the most field goals of his career, shows how comfortable he is in his game this year and this Utah offense.
His most impressive game so far this season would come against the Philadelphia 76ers. Despite the 76ers being without Joel Embiid, it was still a tough match.
Ben Simmons dropped his career-high in points dropping 42 on the Jazz. He also had 9 rebounds and 12 assists. However, Clarkson's 40 points and career-high eight 3-pointers secured the Jazz the win. His performance extended Utah's winning streak to eight.
Clarkson looks to be the obvious choice for the Sixth man of the year even though the season isn't near over. It would be surprising if he doesn't keep up these levels of performances for the rest of the season.
If he does, the Jazz will be a team to look out for after the regular season.