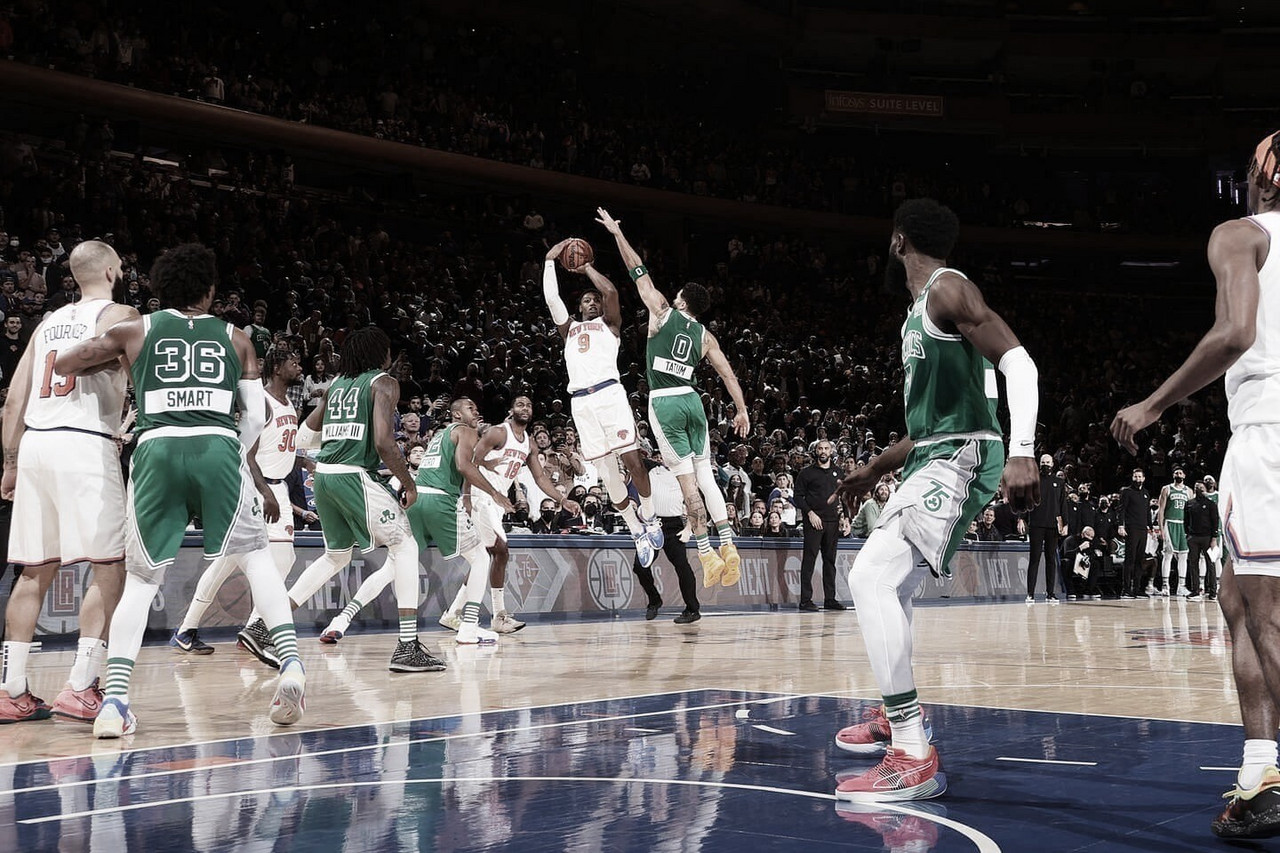 Key performances
Game stats
Standings
About it all
Game over
Bench players on the field
Mitchell Robinson
Dennis Schroder
Timeout
Alec Burks
Bench points
End of the third quarter
Jaylen Brown
Timeout Knicks
Assists
Two plus the foul
Air ball
Second half begins
Halftime
Celtics lead
Game paused
Alley-oop
Bad pass
Timeout on the floor
Bad pass
FG
End of the first quarter
Timeout on the floor
Fouls
Scored and complained
Shot clock
Marcus Smart
Ball goes up
Celtics starters
Fournier out
Good evening
Tune in here Celtics vs Knicks Live Score
How to watch Celtics - Knicks Live Stream on TV and Online?
What time is Celtics-Knicks match for NBA?
Celtics vs Knicks Prediction
Latest games between Celtics vs Knicks
Key player of New York:Evan Fournier
Key player of Boston:Jayson Tatum
Predicted lineups of Celtics vs Knicks
Who will referee the game?
Knicks report
Celtics report
The match will be played at the TD Garden
Welcome to VAVEL.com's coverage of the NBA match: Boston Celtics vs New York Knicks Live Updates!